Dr. Terri Shaw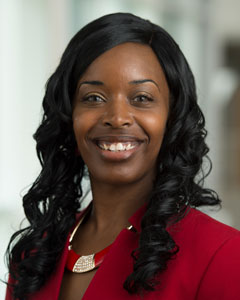 Associate Professor of Psychology
College of Arts and Sciences
Phone: 260.422.5561, ext. 2455
Cell Phone: 260.385.2291
Email: tashaw@indianatech.edu
Office: Keene Building, Room 236
Office Hours
MW:  5-9pm (Virtual Hours)
Class Information
PSY 1700 Introduction to Psychology
PSY 1750 Human Growth and Development
Academic Advisor Roles
Psychology, Child Development
Academic Degrees
B.A., Psychology, Purdue University
M.S., Counseling Education, Indiana University
P.h.D., Global Leadership, Indiana Institute of Technology
Professional Experience
Dr. Terri A. Shaw is an associate professor of Psychology. Prior to becoming a full-time professor at Indiana Tech, she taught at Indiana University, Purdue University-Fort Wayne, and Brown Mackie College. Dr. Shaw earned her Bachelor of Arts in Psychology from Purdue University and her Masters in counseling education from Indiana University. She earned doctorate degree in Global Leadership at Indiana Tech. Preceding her entrance into academia; Dr. Shaw functioned in several leadership roles within community mental health and private practice to include program director, case manager, program manager, mental health liaison, and therapist. She is currently a licensed mental health counselor and marriage and family therapist at Cornerstone Vision Counseling and Psychological Services.
Selected Publications/Presentations
Dr. Shaw has presented her research on Autism at Indiana Tech, IPFW, Huntington, and Wabash.
Dr. Shaw has presented her research on developmental disorders at various workshops and conferences to include Day of Healing, Trauma in Mental Health, and Family Systemic Interventions
Dr. Shaw also developed a psychometric inventory, which was published in the book "Check Your Keys" by Tabitha Vinson.
Dr. Shaw's doctoral research was on "Saudi Arabian Students Functioning as Global Servant Leaders: Phenomenological Study Exploring Organization Officers' Psychosocial Acculturation Experiences Influence on Moral Judgement and Intercultural Competence Development".
Additional Information
Dr. Shaw takes great enjoyment in being an enthusiastic and motivating psychology professor who has an incredible appetite for life and zeal for personal development. Dr. Shaw's passion for empowering others attain their life purpose fuels her teaching and tenacious hunger for helping others become resilient against life's challenges. Her greatest fulfillment is found in her roles as mommy to three children, wife to her husband, and ordained minister of the gospel. In her recreational time she takes great delight reading, roller-skating, worshipping, and working out. Dr. Shaw attributes her successes in life to her strong faith, "others' centered" values, and commitment to her motto: "I can do all things through Christ who strengthens me" (Philippians 4:13).