Success Stories
A marketing brochure will only go so far in showing you how an Indiana Tech education can prepare you well for a successful career. That's why we work hard to stay in touch with our graduates so we can develop their Success Stories. First and foremost, we are proud of our graduates and we love letting the world know about their outstanding accomplishments. Secondly, there is no one better to illustrate the impact of an Indiana Tech degree than one who has walked across our commencement stage and dived headlong into his or her career.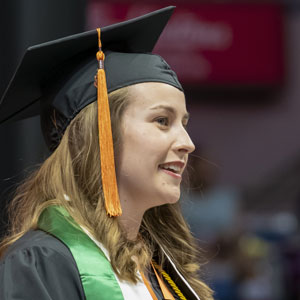 Victoria Raffle
B.S. Business Administration-Human Resources and Sport Management, 2022
In spring 2021, Victoria Raffle received the scariest news of her young life. She was diagnosed with Hodgkins lymphoma, a type of cancer that affects one's lymphatic system. Just over 12 months later, during her commencement address to Indiana Tech's graduating Class of 2022, the Wrexham, Wales, native announced she was cancer-free and embarking on a professional journey of a lifetime.
What a difference a year makes.
Victoria, who graduated with a Bachelor of Science in Business Administration concentrating in human resources and sport management, became tour administrator for the Ladies European Golf Tour (LET), which is based in Buckinghamshire, United Kingdom.
"I got the job during the period when I was ill at home," said Victoria, who continued to attend school online while she battled her illness. "I connected on LinkedIn and was lucky enough to get an interview from that connection. It took me by surprise when they called and offered me the position."
Since then, Victoria, a four-year member of Indiana Tech's women's golf team, has gotten to organize LET tournaments in various parts of the world including, Australia, Thailand, South Africa and Saudi Arabia.
"I am so incredibly proud of Victoria and her outstanding accomplishments," said Dr. Jeffrey Walls, professor of business. "In the world of golf, this position as event coordinator is truly a phenomenal dream job with unmatched networking opportunities. I am confident she is doing an outstanding job and making those responsible for hiring her look very, very good."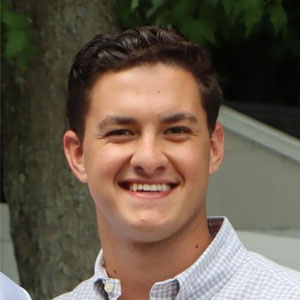 Justin Hindman
B.S. Business Administration-Management, 2021
Justin Hindman is doing meaningful work for a company he loves thanks to his Indiana Tech education.
He is an associate project manager for Erie Insurance Company in Erie, Pennsylvania, where he collaborates with Erie's digital experience team to create positive customers experiences and interactions on its digital consumer platforms.
"I love working for Erie; I have grown from being an intern with them to now a full-time employee," said Justin, who also has an MBA from Tech, which he completed in 2021.
"Indiana Tech helped ready me for my career by giving me a rigorous curriculum and real-life experience with the things I do on a daily basis," he added. "I entered my career with knowledge and a framework of what to expect in the business world and how to apply those concepts. That foundation allows me to be agile in unique situations."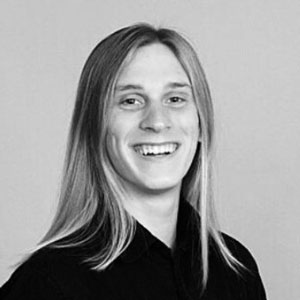 Alex Shinn
B.S. Marketing, 2021
During his senior year at Indiana Tech, Alex and two of his friends created Intel, a strategic spy thriller card game where players track an "Agent" card while leading opponents off their trail. After a successful Kickstarter campaign, Alex and his friends were able to fully fund a first production of Intel and put their game out into the world.
Alex was the driving force behind the logistics needed to make the game a reality, and he has his Indiana Tech marketing education to thank. Many of his findings came as a direct result of what he was learning in the classroom of marketing professor Dr. Staci Lugar Brettin.
BA 3300-Marketing Research helped him conduct research and product testing that contributed to multiple design iterations.
BA 3760-Entrepreneurial Planning & Growth helped him develop a business plan for the game and a plan for the Kickstarter launch.
BA 3500-Advertising helped him design several creative artifacts, including an ad and video that were included in the Kickstarter launch.
BA 3460-Evaluating Start-Up Potential helped him explore ownership and intellectual property considerations and develop short-term and long-term action plans.
"What was really cool about the classes was that they were all project-based, and Dr. Staci just sort of adopted Intel as coursework. Everyone was hands-on with it, so all the course learning objectives were drilled directly into the game," Alex said. "One example from the Marketing Research class is how we dove into each crowdfunding platform, determining whether we should go with Kickstarter or not. It turned out to be the best option for us based on all the information we found. So many things like that from each class just really helped make the whole thing a reality.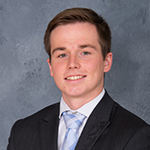 Lukas Brant
B.S. Business Administration-Sport Management, 2019
Just a couple of months after graduating with a bachelor's in business administration concentrating in sports management, Lukas accepted a job as inside sales executive with the National Basketball Association's Los Angeles Clippers. In March 2020, he became an account executive with FC Cincinnati of Major League Soccer.
Lukas works with businesses and individual consumers to help them meet their ticketing needs—a high-stakes proposition for one of Major League Soccer's newest teams. However, Lukas is used to performing at a high level.
He was a double-major, a runner for the Warriors' cross country team and a student ambassador. He was also a member of the Scholar Leaders, the Sports Management Society and the Student Executive Board—all while earning academic accolades from Daktronics, the Alpha Chi Honor Society and the Chi Alpha Sigma Athletic Honor Society. He was the top student in the university's sports management program for 2018 and finished his college career .062 of a point shy of a perfect 4.0 GPA.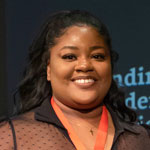 Ella Jones
B.S. Business Administration-Financial Services, 2019
Ella graduated from Indiana Tech with a Bachelor of Science in Business Administration concentrating in financial services in 2019 and was the program's outstanding student of the year. She made the dean's list all four years at Tech and credits Dr. Crystal Karn, associate professor of business, for helping her succeed.
"Dr. Karn has been more than just a professor and my advisor. She prepared me in the classroom and career path," Ella said. "With her mentorship, I knew financial services was the right path. She sparked my interest in finance and the stock market."
A Michigan native, Jones plans on attending graduate school to both continue her education and expand her career options in the field of Financial Services.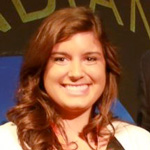 Gracie Dusseau
B.S. Business Administration-Human Resources, 2018
Gracie graduated from Indiana Tech as its overall outstanding College of Business graduate for 2018 and immediately took a job as a human resources generalist with Fort Wayne's Brotherhood Mutual Insurance Company, which is the nation's second largest provider of property and casualty insurance to Christian churches and related ministries.
She links her experience in her Executive Management course to the success she is experiencing early in her professional career.
"We had a kinesthetic classroom that taught me to think on my feet and enabled me to handle real-life problems that come up at work all the time, unannounced. No amount of book reading or lecturing can prepare you for the real world if you do not have experiences to go with them," Gracie said. "The class helped me learn how to create professional relationships, how to network and how to present both myself and my company in an excellent manner."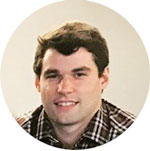 Chad Frost
B.S. Business Administration-Entrepreneurial Studies, 2018
While at Tech, Chad worked closely with bsimplecreations. He helped the small tote bag designer/manufacturer craft its venture while learning about product development, conducting market research, identifying target markets and assessing risks.
The hands-on experience was extremely impactful for Chad. He also credits his mentor, professor Dr. Staci Lugar Brettin, for helping him connect the dots.
"She coached me through some major ups and downs and still continues to do just that, even though I have graduated and moved to a different state. Her energy and enthusiasm inspired me to always work hard and smile," Chad said.
Chad is working to grow his own business and continues to help small businesses in his region.
Michael Mast
B.S. Business Administration-Sport Management, 2018
Michael is an inside sales coordinator with Kwik Goal, a Pennsylvania company known for manufacturing soccer goals and stadium equipment. He says the teaching he received from professors outside the classroom was just as impactful as what went on inside.
"My professors were honest and upfront with me about what steps I needed to take to get where I wanted to go," Michael said. "They didn't give me the answers, but they allowed me to figure out want I wanted to do. A lot of time was spent talking outside the classroom about life, experiences and what I wanted to get from college."
Michael also took advantage of various opportunities to work for Indiana Tech's athletic department, which opened doors to coaching opportunities and interning at a sports facility within Fort Wayne.
Rob Surber
B.S. Business Administration-Management, 2016
Rob is a manufacturing supervisor at Zimmer Biomet in the orthopedics capital of the world, Warsaw, Indiana. Drawing from the experience of his Indiana Tech professors helped him create a new world for himself.
"It was the culmination of all the professors who had real-life experience in the workforce that prepared me most for my career. They were able to teach me the things that the books could not," Rob said.
"Some of my professors had actually owned their own businesses or managed large companies. In doing so, they were able to draw on their experience and make connections to the material they were teaching. They really seemed to care for me and that filled me with confidence that I really could reach the goals I thought were just dreams."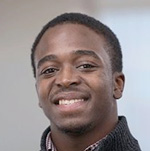 Rashaam Hill
B.S. Accounting, 2018
Rashaam is a full-time staff accountant with Sweetwater in Fort Wayne, Indiana. While at Indiana Tech, he took advantage of all the resources he could in order to be ready for life after graduation.
"Indiana Tech does a great job preparing you for your career by giving you multiple ways to develop your skills that you will need in the job world," he said. "From mock interviews to career fairs, Indiana Tech's Career Center does a fantastic job of getting students the necessary exposure to employers."
In the end, Rashaam was thankful for the staff who helped him along the way.
"At Indiana Tech, the faculty and staff really cares to develop a positive relationship with students, and that makes it a very special place to be a part of," he said. "My accounting professors were all mentors to me and I took great pleasure coming to class and learning, thanks to them."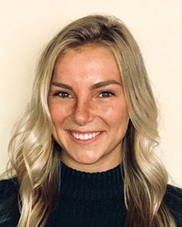 Marina Steffke
B.S. Business Administration-Marketing, 2019
Through Indiana Tech's relationship with Fort Wayne's Three Rivers Distilling Company distillery and restaurant, Marina was able to earn an internship during the summer of 2018. It went so well, TRDC extended her invaluable experience beyond it's initially scheduled end. As a result, Marina accumulated a wealth of knowledge while helping the rising establishment improve its profile in the community.
Her primary responsibilities included assessing the company's website and facilitating changes to a new and improved site, bolstering the company's social media presence and engagement, creating marketing materials to promote the tasting room and distribution sales and developing new customer relationships.
Marina attributes her meaningful internship experience to the educational experience she is receiving at Indiana Tech.
"The marketing program at Tech taught me how to work collaboratively with others and gave me the interpersonal skills needed to work in a team-based environment," Marina said. "Both skills are important in today's job market, and I think Dr. Lugar Brettin's classes specifically helped in this area."