Dr. Steve Dusseau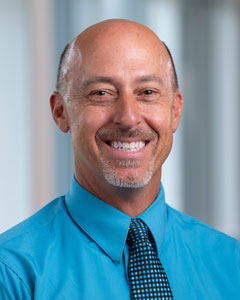 Professor, Industrial & Manufacturing Engineering
College of Engineering
Phone: 260.422.5561, ext. 2228
Email: spdusseau@indianatech.edu
Office: Zollner Engineering Center, Room 005
Office Hours:
M: 12:00-1:00 pm; 4:00-5:30 pm
T: 1:30-6:00 pm
W: 12:00-1:00 pm
Class Information
EGR 3410/3420: Statistical Quality Analysis I and II
EGR 3430: Applied Probability and Statistics
IME 2110: Six Sigma I
IME 3110: Six Sigma II
MA 2010: Foundations of Statistics
MA 2025: Statistical Problem-Solving
MBA 5210: Business Statistics
MSE 6050: Statistical Methods in Quality Assurance
Academic Advisor Roles
Industrial and Manufacturing Engineering, Master of Science in Engineering Management
Academic Degrees
Ph.D., Engineering Management, University of Missouri – Rolla (1996)
MBA, Northwest Missouri State University (1993)
B.S., Metallurgical Engineering, Michigan Technological University (1989)
Professional Experience
Metallurgical Lab, General Motors
Quality Engineer, Wire Rope Corporation of America, Inc.
Owner, Hire Standard Consulting
Selected Publications/Presentations
No information available.
Additional Information
My wife and I have lived in Fort Wayne since 1996 when I began at Indiana Tech to start the Industrial and Manufacturing Engineering program. I have four children. I am an elder of Wallen Baptist Church and previous Board member of Lakewood Park Christian School in Auburn, Indiana for many years.