Dominic Lombardo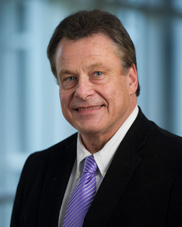 Associate Professor, Department Chair-Criminal Justice & Pre-Law
Center for Criminal Justice, College of Arts and Sciences
Phone: 260.422.5561, ext. 2248
Email: dplombardo@indianatech.edu
Office: Keene Building, Room 245
Office Hours
MWF: 8 – 8:50 am, 11 am – 1:30 pm, 3 – 4:30 pm
TR: 8 – 9 am, 1 – 4:30 pm
Class Information
CJ 1100: Introduction to Criminal Justice
CJ 1400: Corrections in America
CJ 3200: Understanding Criminal Behavior
CJ 3620: Forensic Science and Criminalistics
CJ 4800: Comparative Criminal Justice Systems
IIT 1000: University Experience
IIT 1900: Academic and Career Success Seminar
SS 1110: American Governments
Academic Advisor Roles
Criminal Justice, Pre-Law
Academic Degrees
MBA, Indiana Wesleyan University
B.S., Criminal Justice and Corrections, Ball State University
Professional Experience
I was a member of the Los Angeles Police Department for 14 years. My assignments included Training Officer for new LAPD recruits, Robbery-Homicide Division, and Vice and Narcotics Division.
My expertise was focused on the Gang Detail in the CRASH (Community Resources Against Street Hoodlums) within the LAPD. My primary responsibilities included intelligence gathering of gang activities, investigation and clearing of gang-related homicides, and overall suppression of gang-related criminal activity with the Los Angeles area.
Selected Publications/Presentations
As a recognized gang specialist with the LAPD, I was called upon to provide training to several other law enforcement agencies within Los Angeles County and other agencies that were less experienced in dealing with the growing gang-related activity within their jurisdictions. The 3 day seminars included strategies in recognizing gang activity, intelligence gathering for taking a proactive response in dealing with gang-related violence, and investigative methods in dealing with gang related homicides.
Additional Information
I grew up in Fort Wayne, Indiana and attended Ball State University. I was fortunate to know early in my life that I wanted to become a member of the Los Angeles Police Department. During my studies as a Criminal Justice major, the LAPD was cited often in textbooks as the most professional and trend setting law enforcement agency in the United States. After a grueling nine month training in the academy my first night on the streets was an eye-opening experience. The LAPD was a life-changing experience in that it offered me the opportunity to be exposed to many different cultures and diversity that I could most likely not obtain anywhere else.
I had come to realize that our world is comprised of many different types of people with ideals that were quite different than my own. To experience the different cultures that made up the Los Angeles population was the best education I could obtain. Now, as the Director of Criminal Justice at Indiana Tech I put can put that experience to good use as I interact with the diverse student body we have at our institution. Each student has their own unique personality and background and it is my goal and responsibility to get to know each student on a personal level. Assisting students to reach their personal and career goals is one of the most important aspects of my position here at Indiana Tech.