Dr. Crystal Karn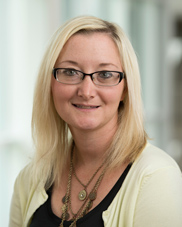 Associate Professor of Business
College of Business
Phone: 260.422.5561, ext. 2434
Email: clkarn@indianatech.edu
Office: Cunningham # 215B
Office Hours
Office Hours Spring 2021
Monday 11:50-1:30 pm
Tuesday 10:45-1:00 pm
Wednesday 11:50- 12:40 pm
Thursday 10:45-1:00 pm
Friday *By Appointment
***Other appointments are available upon request.***
My virtual office can be accessed through Blackboard and the link below.
Virtual Office Hours Link: https://us.bbcollab.com/guest/1984ec9b089d4ebdb10dc4c8f296bf29
Class Information
Personal Finance
Organizational Behavior
Financial Services Valuation and Strategy
Introduction to Exchanges and Trading
Academic Advisor Roles
College of Business Students (Marketing, Management, Financial Services)
Academic Degrees
Ph.D., Global Leadership, Indiana Tech; Concentration in Organizational Management (2013)
MBA, Indiana Tech (2009)
B.A., Interpersonal & Organizational Communication, Purdue University (2004), Public Relations Minor
Professional Experience
I have been teaching since 2009. I started teaching as an adjunct professor at Indiana Tech with both traditional and CPS students. I also taught in the Master of Science in Leadership program at Trine University from 2012-2013. In 2013, I gained full-time status at Indiana Tech as an Assistant Professor of Marketing and Management.
I have over 7 years of experience in the finance industry working with fortune 500 companies. My various financial roles have included work with marketing, new client acquisition, training, investments, insurance, risk planning, personal and business banking, loans, profit & loss analysis, credit management, and financial reconciliation. I have been Nationwide Mortgage Licensing System (NMLS) Registered and hold a valid Indiana Insurance Producers License. I have been FINRA registered with various securities licenses.
Prior to working in finance I was an area manager for a rental car company. I was responsible for establishing marketing practices and objectives for new areas. I also oversaw operations management, fleet utilization, staffing, new account acquisition, profit & loss analysis, and human resources.
Selected Publications/Presentations
Expatriate Leaders Creating Advantages
Journal of Knowledge Management Research & Practice (In Review)
September 2013
Innovation Dimensions of Visionary Leadership and Organizational Learning
Journal of Leadership Studies (In Editing)
October 2013
Indiana Tech Leadership Week Speaker – Creating Your Leadership Presence (September 2014)
Invited Guest Speaker – Indiana Tech Alumni Networking Event – Leadership Branding (October 2014)
Summer 2015 – Corporate Leadership Training and Development
September 2015 – CBE Higher Education Summit – Indianapolis
October 2015 – CBE Exchange – Listening, Learning, and Leading
December 2015 – Journal of Leadership Studies Reviewer
June 2016 – The Art of Storytelling and Creativity in the Classroom – Presenter – Teaching Professor Conference 2016

June 2016 – UBTECH Conference Presenter – June 2016

Co-p

resenter with Dr. Jeff Zimmerman
Collaborative Learning in Collaborative Spaces: Lessons Learned from Planning to Implementation

February  2017 – Invited Presenter – Pennsylvania's State System of Higher Education Conference:   Transforming the Teaching & Learning Environment.  
June 2017 – Presenter – Lilly Conference on Evidence-Based Teaching and Leaning – Bethesda, MD.
June 2018 – Northeast Indiana Workshop for Assessment and Learning
July 2018 – Wallethub Contributor
April 2019 – Expert Panel Contributor – Wallethub Credit Card Analysis
Additional Information
Editorial Board – International Journal of Organizational Leadership
Leepoxy Faculty Award – 2017
Indiana Tech Curriculum Committee Chair – past
Indiana Tech 403(b) Fiduciary Committee Member
Financial Services Program Champion
College of Business Curriculum Chair
Wallethub Contributor
College of Business Leadership Month/Week Co-Chair
Indiana Tech Alumni Board of Directors – Board Member (Past)
Indiana Tech Alumni Board of Directors – Vice President (Past)
International Association of Business Communicators (IABC) Board Member – Heritage Region Chapter Liaison
Financial Executives International Member (FEI), Fort Wayne Chapter Member
Junior Achievement, Teacher/Volunteer
International Leadership Association (ILA), Member
Indiana Tech Alumni Association Member
Honors Committee Member