Craig Dyer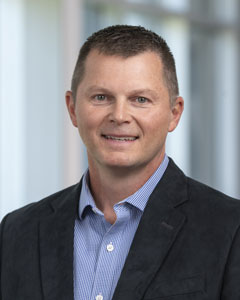 Associate Professor, Sport Management
College of Business
Phone: 260.422.5561, ext. 2339
Email: cadyer@indianatech.edu
Office: Cunningham Business Center, 215-D
Office Hours:
M: 12pm – 2pm
Tu, Th: 11am – 12:30pm
W: 1pm – 3pm
F: 12pm – 1pm
*Other times available upon request
Class Information
BA 1200: Foundations of Business
BA 3160: Professional Skills Development
BA 3710: Leadership
IIT 1000: University Experience
SM 1400: Introduction to Sport Management
SM 2600: Sports Management Field Experience
SM 4200: Sports Marketing
SM 4950: Sports Management Internship
SS 3300: Sport in Society
Academic Advisor Roles
Business Administration - Sport Management
Academic Degrees
Graduate Certificate, Sport Management, Southern New Hampshire University (2011)
Master of Business Administration, Indiana Tech (2004)
Bachelor of Science, Indiana State University (1995)
Professional Experience
Fall 2006 – Present: Associate Professor of Sport Management: Indiana Tech
Fall 2004 – Spring 2006: Adjunct Professor: Indiana Tech
October 1997 – Instructor: Michiana College
Selected Publications/Presentations
Presentations
"Winning in the Workplace"
Student Leadership Summit, hosted by the Wolverine Hoosier Athletic Conference, March 2017
"Concussions and Brain Trauma: Is the Future of Contact Sports at Risk?"
Panelist; Indiana Tech Law School, April 2016
"Taking your Leadership into the Workplace"
Wolverine Hoosier Athletic Conference, Student Athlete Advisory Council, Jan. 2015
"Leadership Examples in Sports Movies"
Indiana Tech College of Business-Leadership Week, Sep. 2014
"Athletics & Academics: The Importance of Educating the Whole Student"
Additional Information
"Sports and related recreational activities are not only fun, they are also big business. With annual revenue at an estimated $200 billion, the sport industry is one of the largest in the U.S. I challenge Sport Management students to get serious about working in a sport-related field they are passionate about and work toward gaining the education and experience necessary to succeed in the sport industry. Students in our program can expect to gain knowledge through specialized sport management coursework and apply that knowledge by engaging in sport-related field experiences and internships that best fits their level of interest and passion."
Craig Dyer, Associate Professor of Sport Management
Favorite Websites
Bio
Professor Dyer has been involved in sport his entire life: from playing youth sport, to working in the sport industry, to coaching and officiating. Professor Dyer's involvement in sport is broad and continues today. In addition to instructing college students, Professor Dyer serves as Indiana Tech's Faculty Athletics Representative to the NAIA,  NAIA CFAR-Council of Faculty Athletic Reps, and Wolverine Hoosier Athletic Conference Eligibility Committee. Additionally, Professor Dyer is the Faculty Advisor to Indiana Tech's Fellowship of Christian Athletes (FCA) chapter, and Sport Management Society (S.M.S.) student organization.