Brian Lewandowski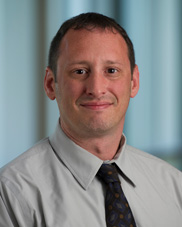 Program Director and Associate Professor, Software Engineering
Talwar College of Engineering and Computer Sciences
Phone: 260.422.5561, ext. 2315
Email: bmlewandowski@indianatech.edu
Office: Zollner Engineering Center, Room 111D
Office Hours
MTWR: 10 a.m.-1 p.m.
F: 10 a.m.-2 p.m.
Academic Advisor Roles
Software Engineering
Academic Degrees
MBA, Indiana Tech (2010)
B.S., Business Administration MIS, Indiana Tech (2008)
Professional Experience
Webmaster/Programmer Analyst (Indiana Tech)
.NET Developer (General Motors – Manual Transmissions of Muncie)
Webmaster/Media Coordinator (Burlington Motor Carriers)
Additional Information
Software Engineering is what I love. Far from just a day job, I code in my spare time often until the wee hours of the morning, and am always looking at new frameworks, practices, and methodologies. Some of my favorite parts of the Software Engineering degree program have to be when a capable student lands their first internship or gains a fulltime position in the field. It is great to see them take that first professional step and know that they will be rewarded for doing what they love, just as I am.