Timothy G. Allwein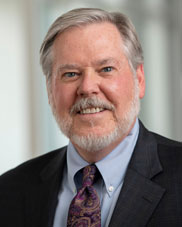 Associate Professor of Business
College of Business
Phone: 260.422.5561, ext. 2356
Email: TGAllwein@IndianaTech.edu
Office: Cunningham Center 311C
Academic Degrees
MBA, Indiana University
Th.M., Dallas Theological Seminary
B.A., Indiana University
Professional Experience
Professor Timothy G. Allwein has over 8 years experience in non-profit administration, 5 years in sales and merchandising, 2 years in finance, and 5 years of operations management prior to coming to Indiana Tech in May 2000.
Additional Information
Since 2005, Professor Allwein has served in the Peer Review Corps at the Higher Learning Commission, Chicago, Illinois. Recently, he was recognized with the Commission's 2017 Service Award for his work on the AQIP Design Team. He has served in the Peer Review Corps as a leader for AQIP Systems Appraisal teams and Comprehensive Quality Review (CQR) teams. Currently he sits on the Commission's Institutional Actions Council (IAC).
Certifications include:
Certified Human Resource Specialist (CHRS)
Certified Workers' Compensation Professional (CWCP)
Certified Employees' Rights & Responsibilities Professional (CERRP)