Lisa Brown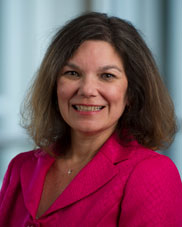 Associate Professor of Accounting, Department Chair
College of Business
Phone: 260.422.5561, ext. 2291
Email: lrbrown@indianatech.edu
Office: Cunningham Business Center, Room 201C
Office Hours
M: 8 – 9 am, 12 – 2 pm
T: 8 – 9:30 am
W: 8 – 9 am, 12 – 2 pm
R: 8 – 9:30 am
F: 8 – 9 am
*Other times available by appointment
Class Information
ACC1010: Accounting Principles
ACC2200: Intermediate Accounting I
ACC2240: Intermediate Accounting II
ACC2400: Cost Accounting
ACC3300: Auditing
FIN3600: Corporate Finance
IIT1000: University Experience
Academic Advisor Roles
Accounting
Academic Degrees
M.B.A., University of Phoenix
B.S., Accounting, University of Phoenix
Professional Certifications
Certified Public Accountant (CPA)
Certified Global Management Accountant (CGMA)
Professional Experience
Associate Professor – Accounting; Indiana Tech; Fall 2018-Present
Assistant Professor – Accounting & Finance; Indiana Tech; Fall 2012-2018
Adjunct Professor – Accounting & Finance; Indiana Tech; Spring 2012
Audit Manager/Auditor; Balestra, Harr, Scherer, CPAs, Inc; 2007-2010. Methodically planned, budgeted and managed audit engagements for governmental and not-for-profit entities through the application of Generally Accepted Auditing Standards (GAAS) and Generally Accepted Accounting Principles (GAAP) to ensure financial management and accounting systems produce accurate results and meet all legal requirements.
Program Manager; Western Local School District; 2004-2007. Secured Federal Grant for approximately $1 million over a three year distribution period. Prepared accurate and complete annual budgets reflecting trends, anticipating challenges and mitigating risks. Reviewed and investigated monthly budget to actual variances.
Management Analyst; Wright-Patterson Air Force Base; 1993-1997. Planned, developed and executed all facets of the management of the myriad of resources to include financial, personnel, training and quality for the Director of Logistics and Operations, an over 800 person organization with an annual budget of $12 million.
Additional Information
I am privileged to serve as an accounting and finance professor here at Indiana Tech. My job allows me to combine my two passions: accounting and teaching! At Indiana Tech we believe in relationship-based education. This means that I strive to not only develop and enhance my students' understanding of accounting and finance but to also foster relationships with them. These relationships allow me to get to know not just the students in my classes but many students at Indiana Tech. Relationship-based education enables me to meet our students' academic needs and so much more!
When I am not in class, my door is always open so I hope you will stop by – I'd love to get to know you!
I am originally from the suburbs of Dayton, Ohio where I spent the majority of my life. I moved several years ago to Fort Wayne and love it here!
I am the proud mother to my son who lives in Fort Wayne. In my spare time I enjoy reading (mysteries!), arts & crafts (painting & scrapbooking), cooking, and of course, shopping!
In addition to my classroom, please connect with me on LinkedIn and Twitter!
Some great quotations
"No man ever reached to excellence in any one art or profession without having passed through the slow and painful process of study and preparation." — Horace
"The noblest pleasure is the joy of understanding." — Leonardo da Vinci
"Leaders are made, they are not born. They are made by hard effort, which is the price which all of us must pay to achieve any goal that is worthwhile." — Vince Lombardi
Memberships
American Institute of CPAs (AICPA)
Indiana CPA Society (INCPAS)
Financial Executives International (FEI)
American Accounting Association (AAA)
Links