Dr. Justin Boyce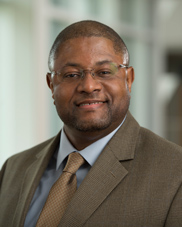 Professor, Psychology
College of Arts and Sciences
Phone: 260.422.5561, ext. 2287
Email: jlboyce@indianatech.edu
Office: Keene Building, Room 239
Office Hours
MW: 9:00 – 10:00 a.m., 2:00 – 4:00 p.m.
T: 2:00 – 3:00 p.m.
R: 1:00 – 2:00 p.m.
Class Information
PSY 1700, Introduction to Psychology
PSY 2300, Human Sexuality
PSY 2520, Abnormal Psychology
PSY 3520, Applied Psychology
PSY 4530, Health Psychology
Academic Advisor Roles
Psychology (Bachelors and Masters), Human Services Management
Academic Degrees
Ph.D., Counseling Psychology, West Virginia University (2000) W.E.B. Dubois Scholar, W.E.B. Dubois Fellow, 1996-2000 Southern Region Education Board Scholar, 1999-2000
M.A., Education: Counseling & Guidance (1996) University of the Virgin Islands
B.A., Psychology, University of the Virgin Islands (1994)
Professional Experience
W.E.B. Dubois Scholar & Fellow, 1996-2000
Southern Regional Education Board Scholar, 2000
Dodds Psychiatric In Patient Treatment Center, Service Line Manager/Director
VA Northern Indiana, Post Combat Treatment Clinic, Program Coordinator/Director
Assistant Professor of Psychology and Counseling, Director of Training, Ph.D. Program West Virginia University
Dayton VA Medical Center, Psychology Resident
Additional years of service in other higher educational institution, medical hospital, business and industry
Selected Publications/Presentations
Boyce, J.L. (2000). An examination of the significance of demographic characteristics on the preference of white american therapy clients for counselors: Their relationship to within group differences. Morgantown, West Virginia: West Virginia University.
Boyce, Justin (2001). Key Note Address: Our diversity, your responsibility. The 36th annual differ of the mental health association of Washington County Pennsylvania.
Boyce, Justin. (2001). "….Clients preference for counselor demographic characteristics." American Psychological Association 109th Annual Meeting. San Francisco, California: APA.
Boyce, Justin. (2001). Better multicultural and diversity understanding on the college campus. Presented a full day work shop. Pennsylvania: William and Jefferson College.
Vandecreek, L. (Editor). (2002). Peterson, F. & Boyce, J. et al. Book Chapter: Innovations in Clinical Practice: Psychotherapy & Supervision: A focus on cross-cultural counseling client-provider relationships and cross cultural supervise/supervisor relationships. Manuscript prepared in 2000. Dayton, Oh: Professional Resource Press.
Boyce, Justin (2002). Multicultural counseling in the 21st century. Work Shop Presentation. Morgantown, WV: West Virginia University.
Boyce, Justin (2002). Multicultural counseling relationships: White clients preference for counselor characteristics: What minority providers need to know to be effective counselors with white clients. Graduate Colloquium presenter. Morgantown, WV: West Virginia University.
Boyce, Justin, et al. (2003). Implications for ethnic minority counselors working with clients from majority populations. Multicultural Psychology Winter Round table conference presentation. New York: Columbia University.
Boyce, Justin (2003). A Comprehensive look at multiculturalism & diversity issues and development of a working plan to address them. 1 Day conference facilitator and presenter. Morgantown, WV: West Virginia University.
Iglesias, E., Boyce, J. & Glen, L. (2003). Panel Presentation: Mentoring minority graduate students. Morgantown, WV: West Virginia University.
Boyce, Justin. (2004). Black history month key note address: Celebrating American black history by improving race/human relationships. Fort Wayne, Indiana: VA Northern Indiana Health Care System.
Boyce, J.L. & Kling, J. (2004). OIF/OEF Grant Proposal: Primary and secondary intervention programs for veterans at risk for developing PTSD and other psychopathology due to combat related trauma exposure. Successfully funded for $360,000. Fort Wayne, IN: VA Northern Indiana Health Care System.
Boyce, Justin. (2010). Work Shop Presenter: The nuts & bolts of comprehensive psychiatric treatment planning. Logansport, IN: Logansport State Psychiatric Hospital.
Boyce, Justin. (2011). Faculty tea presenter. Kicking your stress to the curb. Fort Wayne, In: Indiana Institute of Technology.
Boyce, J., Bolanos, E. Robertson, L. & White, J. (2014). An examination of the relationship between college student athleticism and non athleticism and results of ability to cope with stress. Las Vegas, Nevada: National Social Science Conference.
Boyce, J., Bolanos, E. Robertson, L. & White, J. (2014). An examination of the significance of demographic characteristics on the preference of specific American therapy clients for counselors: Their relationship to within group differences. Las Vegas, Nevada: National Social Science Conference.
Boyce, J. (2015). Strategies for effective classroom engagement of adult learners:  It begins with us. National Technology and Social Science Conference. Las Vegas, Nevada.
Boyce, J. (2015).  Counseling people from diverse groups. IPFW Chi Eta Sigma Counseling Honors Society Initiation Night.  Fort Wayne, Indiana.
Boyce, J., Edwards, T. & Zeabart, A. (2016). Student Engagement in the Class:  Practical and Research Supported Strategies.  Presentation Proposal accepted for the 2017 Fort Wayne Teaching Conference, Fort Wayne, Indiana.
Additional Information
Justin Boyce is a native of St. Thomas, United States Virgin Islands. The Virgin Islands was bought by the U.S. from Denmark in 1917 because of the islands' strategic location to the Panama Canal. Currently, the U.S. Virgin Islands (St. Thomas in particular) is one of the Caribbean's most sought after tourist destinations featuring beautiful crystal clear blue water and shimmering white sandy beaches with warm, loving and generous people. The Virgin Islands is dubbed, "America's Paradise" and attracts people from all 4 corners of the globe.
After completing high school at Charlotte Amalie High, Justin Boyce attended the University of the Virgin Islands (UVI) and obtained a Bachelor of Arts degree in Psychology. As a part of his undergraduate success, he received the Eldra Schultebrandt Psychology Award for being the most outstanding undergraduate Psychology student. He also completed a Master of Arts Degree in Education: Counseling & Guidance, at UVI. Upon completion of his master's degree, Justin Boyce received an academic award from the American Counseling Association (VI Chapter) for having the highest grade point average in his major.
Justin Boyce then attended West Virginia University (WVU) in Morgantown, WV where he pursued and successfully earned a Doctoral degree (Ph.D.) in Counseling Psychology. He attended WVU as a WEB Dubois Scholar his first year and then subsequently as a WEB Dubois Fellow. Both the WEB DuBois Scholarship and the WEB DuBois Fellowship are competitive academic awards that recognize outstanding students. These academic scholarships allowed him to focus on his doctoral studies full time and he was able to maintain a perfect 4.00 GPA despite the rigorous and demanding nature of his training program.
While at WVU, Boyce also received a Southern Regional Education Board Scholarship, which in part helped to fund his dissertation research in the area of Client Preferences for Counselor Demographic Characteristics. Justin Boyce completed a Residency at the Dayton VA Medical Center in Psychology further developing expertise and clinical training in Health Psychology (Primary care: Emergency Room treatment, Pain Management, Sexual Health Education, Smoking Cessation, and Hospice/Palliative Care). His VA Residency also provided specialized training in Post-Traumatic Stress Disorder Treatment; Mental Health Clinical care of Moderate & Severe Psychopathology; and Gerontology. Justin Boyce also has significant experience in Forensic Psychology having worked in a premiere Forensic Treatment Hospital.
Though only 52 years young, Justin Boyce boasts a very prestigious career history that has included work in the private sector, government, medical/hospital environments, and higher education. Justin Boyce has had the privilege to teach graduate school, training both Masters and Doctoral level students pursuing degrees in Counseling, Rehabilitation Counseling and Counseling Psychology, respectively. He has also held several leadership roles that include: directing an American Psychological Association (APA) accredited doctoral training program in Counseling Psychology; coordinating and directing a Post Combat Clinical Treatment Team addressing Post Traumatic Stress Disorder and other mental health problems in veterans; managing and directing a 96 bed in-patient psychiatric hospital wing treating the most severely mentally ill, including patients with Schizophrenia, Bipolar Disorder, Major Depression, Panic Disorder and personality disordered patient populations such as Borderline and Dependent personalities, among others.
Currently, Dr. Justin Boyce is serving as a Professor of Psychology here at Indiana Tech and said that he has a "fire in his belly for teaching and learning". He has often indicated to his students that he absolutely "loves psychology" and sees it as the stuff that life is made of". His teaching style is very energetic, robust and applied and Dr. Boyce prides himself on helping students recognize how Psychology impacts their lives on a daily basis. He takes the subject matter out of the text book and motivates and challenges his students to see its application to everyday situations. He teaches a variety of courses to include: Abnormal Psychology, Advanced Abnormal Psychology, Health Psychology, Forensic Psychology, Theories of Personality, Theories of Counseling, Social Psychology, Human Growth & Development, Interview Strategies for Helpers; Group Dynamics; Research Methods; and Introduction to Psychology. He coordinates the Psychology Program and also teaches in the College of Professional Studies.
As a part of his career, Justin Boyce has engaged in grant-writing and has had success with obtaining funding for his research and service projects. Of note is a grant a he received several years ago for $360,000 to support his initiative to develop Secondary and Tertiary Mental Health Prevention Treatment Programs for Returning Operation Enduring Freedom and Operation Iraqi Freedom Veterans. Not only did Boyce write the grant proposal that resulted in the grant funding, he also developed and implemented the clinical treatment program for veterans in the tri-state catchment area. He received recognition awards from the VA System for both the success of his grant-writing and also for the success of his development and implementation of the treatment program that served Iraqi and Afghanistan veterans who had been in theater serving on the front lines.
Justin Boyce is married to his wife, Bren, for the past 24 years, and they have two sons, ages 22 and 14. Justin Boyce enjoys gardening and has been successful with growing Okra, Carrots, Squash, Peas, Tomato, Peppers and herbs, to name a few. He reports trying his hand at corn a few years ago. Justin Boyce is known to be a really good cook and enjoys making Caribbean and American cuisine.
He loves to travel and has visited many places in Europe such as Rome, Venice, Florence, London, Switzerland, and Paris. He has traveled throughout the contiguous United States and visited many islands in the Caribbean. His favorite place, next to sitting on a Beach in St. Thomas, is Lucerne, Switzerland, which he describes as having wonderful people, beautiful mountainous terrain and clean, crisp air. He reports feeling "so alive" when he visited there. As a part of his civic duties, Dr. Boyce co-facilitates a bereavement support group at St. Vincent de Paul.
He lives by the motto, "Think Big" and credits his many successes to the encouragement and support of his mother and maternal grandmother who helped foster his belief that the Sky is the Limit and that even then, we should not limit our successes to even that of the sky.