Dr. Anne Gull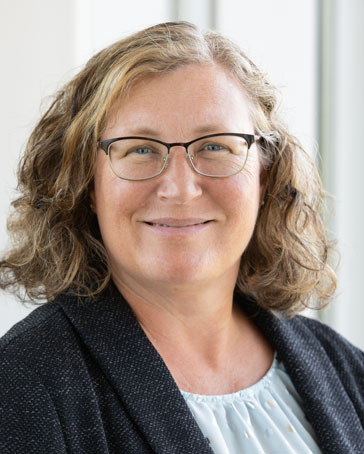 Dean of College of Arts and Sciences, Professor of Chemistry
College of Arts and Sciences
Phone: 260.422.5561, ext. 2343
Email: amgull@indianatech.edu
Office: Keene Building 130
Office Hours
M-F: 8:30-5:00
Class Information
CH 2400/2410 Organic Chemistry and Lab
SCI 2000 Contemporary Issues in Science
Academic Degrees
Ph.D. Purdue University, Inorganic Chemistry
B.S. Saint Francis, Chemistry
Professional Experience
Core Director, Dean of Freshman, Natural Science and Mathematics Division Coordinator, and Full Professor of Chemistry at Saint Joseph's College, Rensselaer IN
Selected Publications/Presentations
"United Endeavor of Intelligence and Faith: Chemistry and Catholic Higher Education," Marian University, Jan. 2018
"How to Manage a Classroom for Effective Learning" Class lecture for CHM 599, Purdue University, Oct. 2019
"The Interaction of Science, Faith and the Human Condition" Saint Joseph's College, Jan. 2017
"Global Climate Systems" Saint Joseph's College, Aug. 2016
"Atoms: Science Studies the Very Small" Saint Joseph's College, Oct. 2012
"IR spectroscopic studies of the reversible equilibria between Rh(I)triphos aryloxides, aryloxycarbonyls, and carbonyls" Gull, A.M.; Blatnak, J.M.; Kubiak, C.P. Journal of Organometallic Chemistry, 1999, 577, 31-37.
"Iridium η4-1,5-Cyclooctadiene and 1,2-η2, 6-σ-Cycloocta-1,4-dienyl Complexes. Deprotonation of Coordinated 1,5-Cyclooctadiene by Strong and Weak Bases" Gull, A.M.; Fanwick, P.E.; Kubiak, C.P. Organometallics, 1993,12, 2121-5.
"Chromosome number and DNA content of tobacco cells adapted to NaCl" Kononowicz, A.K.; Floryanowicz-Czekalska, K.; Clithero, J.; Meyers (Gull), A.; Hasegawa, P.M.; Bressan, R.A. Plant Cell Reports, 1990, 8, 672-675.
Additional Information
LinkedIn: https://www.linkedin.com/in/anne-gull-72750a74/