Software Engineering, B.S.
Talwar College of Engineering and Computer Sciences
Indiana Tech's Bachelor of Science in Software Engineering will take you beyond theory and immerse you in a real-world development environment. This will arm you with the skills and hands-on experiences that will enable you to succeed in this in-demand career field. What's more, you can specialize your learning experience by choosing a concentration in systems or gaming.
The systems concentration will give you invaluable experience learning object-oriented programming, data structures and algorithm analysis, and you will be able to understand how the software you develop works with and affects hardware. The gaming concentration is for those whose interest in games goes beyond simply playing. You'll explore animation, frame rates, real-time simulation and many other technical aspects of game play that go into
game development.
Why choose Indiana Tech?
Far from a traditional classroom, our software engineering lab gives you 24/7 access to work on major projects and other classwork. It's designed as a real work environment where teams of students can be found working together and separately to tackle a variety of projects.
You will have access to industry internships that will help you learn career skills, gain experience, and develop contacts for career placement after graduation. Graduates of our program have gone on to work at Apple, Amazon and a host of Fortune 500 firms across the country.
You will have the opportunity to work on multiple projects for regional businesses and non-profits, which will give you real-world experience and help you build your work portfolio.
Indiana Tech fosters an active learning environment, enriched by instructors who possess years of experience in their respective fields.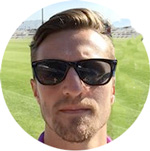 Thomas Rodda
B.S. Software Engineering, 2010
When Thomas Rodda was a student at Indiana Tech, he scored an internship as a web development intern at Aptera Software. Since then, he has gone on ...
Read full story
Careers in this Degree
Graduates with this degree have pursued careers in the following fields:
Defense
Health care
Education
Business/Retail
Manufacturing
Entertainment
Job Outlook
Below are some of the potential career opportunities available to graduates with this degree. Additionally, you will find national statistics for average annual salaries and projected job growth, as identified by BLS.gov statistics. Salaries can vary based on the market in which you live and the prior experience you bring to the position.
Software developer

$105,590/year
Job outlook through 2028: 21 percent increase
Computer programmer

$84,280/year
Job outlook through 2028: 7 percent decrease
Computer network architect

$109,020/year
Job outlook through 2028: 5 percent increase
Warriors in the Workplace
Indiana Tech graduates with this degree have earned jobs at:
Apple
Amazon
CMPS Institute
Do it Best Corp.
General Dynamics
Raytheon
Fidelity Investments
Internship Opportunities
Indiana Tech students pursuing this degree have interned with:Steel Dynamics
Steel Dynamics
Aptera Software
NASA
Idemia
Harris Corporation
Petroleum Traders Corp.
Northrop Grumman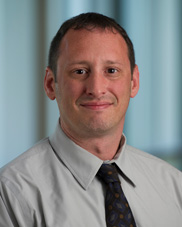 Brian Lewandowski
Program Lead
In addition to his years of experience in teaching at the university level, professor Lewandowski's background includes extensive private-sector experience in software and web development roles at companies that include General Motors and Burlington Motor Carriers.
M.B.A., Indiana Tech
B.S., Business Administration-Management Information Systems Indiana Tech