Success Stories
A marketing brochure will only go so far in showing you how an Indiana Tech education can prepare you well for a successful career. That's why we work hard to stay in touch with our graduates so we can develop their Success Stories. First and foremost, we are proud of our graduates and we love letting the world know about their outstanding accomplishments. Secondly, there is no one better to illustrate the impact of an Indiana Tech degree than one who has walked across our commencement stage and dived headlong into his or her career.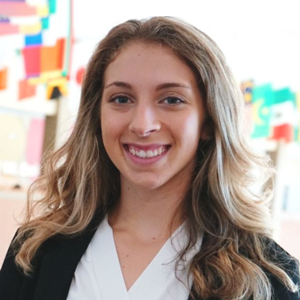 Sadie Leatherman
B.S. in Biomedical Engineering, 2022
Sadie Leatherman graduated from Kouts (Indiana) High School in 2018 as a straight-A student and a decorated athlete. In fact, her grades and prowess as a softball player earned her a scholarship to attend Hesston College in Hesston, Kansas. Her early college goals were to major in biology and become an optometrist. But like so many other first-year college students have done since the beginning of time, Sadie changed course.
"Halfway through my first year at Hesston, I gained an interest in engineering and I started taking some pre-engineering courses. Then, I discovered biomedical engineering and decided it was exactly what I wanted to do. Hesston did not have a BME program, so I started searching for BME programs back in Indiana. I discovered Indiana Tech, went on a visit and fell in love with the campus and the community. I knew it was the right place for me."
Since her arrival to Indiana Tech, her decision to become a Warrior has been affirmed in multiple ways.
She has received impactful, hands-on biomedical engineering education:
"Our program is project-based. We complete two realistic medical device projects in the program. During junior year, we work with a group, and as seniors, we work individually. We have a fully functional cadaver lab where we are taught how to use surgical instrumentation and practice orthopedic procedures. Our lab is also stocked with real orthopedic implants and instruments, so we are able to hold them in our hands, understand different features of the devices and apply design concepts to our own projects. We have three 3D printers that are reserved exclusively for BME students. In fact, I've used them to print prototypes of the components I'm using in my senior project. Being able to 3D print for rapid prototyping has been super valuable to my learning experience. It's given me the ability to hold a model that I designed in my hands within a matter of hours. In addition, Dr. (Jack) Phlipot, the director of our program, has worked in the medical device industry for a majority of his career, so he has the insight and the connections to make sure we have everything we need to be successful in our projects."
Her project work within the program is meaningful:
"For my senior project, I am designing a total hip arthroplasty system (or total hip replacement). There are four basic components to a total hip system, which are a femoral stem, femoral head, acetabular liner and an acetabular shell. I have created my own designs of these components as well as instrumentation for the surgery. I chose to do a total hip replacement for my senior project because I find total joint replacements fascinating. I have family members with hip replacements, and I've seen the improvement in their quality of life after getting the surgery. I wanted to learn how to create those types of devices for my senior project in hopes that I would one day be able to directly apply the knowledge and skills gained from my senior project to real-life medical device projects in the industry."
An impressive internship has given her valuable on-the-job experience:
"I found an internship my senior year through a connection with an Indiana Tech graduate at WishBone Medical in Warsaw, Indiana. She also completed the BME program and knew the value of the education we receive here at Tech. I fully believe that talking about the projects I've worked on at Tech gave me the edge I needed to get hired.
She already has a job waiting for her after she graduates in December:
"I accepted a position as a development engineer at ZimmerBiomet in Warsaw, Indiana, and I'm super excited to start in January. I will be working in the Patient-Matched Implants (PMI) department and joining a smaller team of engineers who work directly with surgeons to develop custom, patient-specific implants. I didn't apply directly for this position, but the engineering manager found my resume in ZimmerBiomet's system from a different job I had applied for and reached out to me."
Once Sadie has had an opportunity to settle into her job and gain a better understanding of her long-term career goals, she will begin pursuit of a master's degree at Purdue University.
"I thank God for the experiences I've had in college and the opportunities I've been given. I've been truly blessed, and all the glory goes to Him," Sadie said. "I'm very excited for what's to come and eager to continue learning. In my future career, I hope to use all that I've learned to impact people's lives for the better.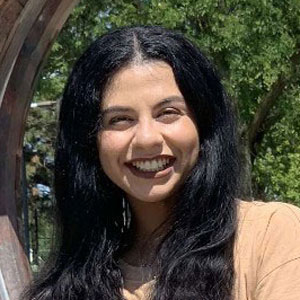 Gicell Aleman
B.S. Computer Engineering, 2022
Indiana Tech takes pride in pairing students with real-world learning opportunities that will put them in advantageous positions when it's time to enter the job market. The beginning of Gicell Aleman's professional career is a perfect example of what good can happen when one takes advantage of such opportunities.
While she was a student, Gicell was active in several student organizations at Indiana Tech—primarily its chapter of the Society of Manufacturing Engineers (SME). In April, four months after graduating from Tech with a Bachelor of Science in Computer Engineering, Gicell was hired as a manufacturing engineer by Valmet, a Finnish developer and supplier of process technologies, automation and services for pulp, paper and energy industries.
"Being involved with different organizations at Indiana Tech allowed me to be better prepared for what it is like in industry," Gicell said. "It taught me how to talk with different kinds of people and how to put my name out there."
SME is an association of professionals, educators and students committed to promoting and supporting the manufacturing industry. Gicell joined SME at the urging of engineering professor Dr. Steve Dusseau. After a successful stint as chair of Indiana Tech's chapter, she was asked by SME to join its Member Council, which leads member engagement activities of SME's volunteer networks.
"When I started with SME, I never would have predicted that I would be where I am now," she said. "I have used my voice to help amplify SME on a national standpoint and that has allowed me to grow my network of people and learn to be a better leader."
Which takes us back to Gicell's hiring by Valmet.
In November 2021, Gicell was in Michigan at the SME function where she was inducted into the Member Council. Without her knowledge, the council's chair passed Gicell's resume and contact information along to his boss at Valmet. An interview was given in, as she said, "a blink of an eye."
"It was all through talking, networking and letting people get to know me that I was able to receive these opportunities," she said.
At Valmet, Gicell's department is responsible for assembling actuators—the components of a machine that are responsible for moving and controlling a mechanism or system. As a manufacturing engineer, she is responsible for troubleshooting and fixing problems on the line or designing solutions that could improve the line's process. Valmet is also giving her ample opportunity to put her computer engineering skills to use, as well.
"In my department, they use circuit boards for every actuator, so I am able to help with that side if needed. I am also working on a software change in the company, but we are hoping this will be spread to the other facilities worldwide," she said. "I am getting the chance to learn whatever I find of interest, too. I am learning what a manufacturing engineer does and getting my hands dirty with assembling things on the floor so I can improve."
Gicell admits transitioning to a new stage of her life was a bit nerve-wracking, but something she is becoming comfortable with.
"I was not ready to move on after graduation—all my friends and I ever knew as students was how to be students," she said. "Changing into adulthood was a bit scary and thoughts of, 'am I really ready?,' started creeping through. But I am here—almost five months into my job—and I love it."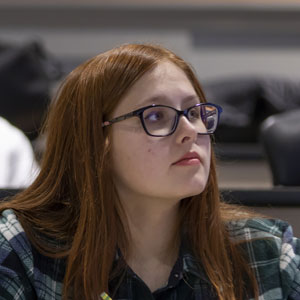 Alexandra Forsythe
B.S. Electrical Engineering, 2022
Alexandra Forsythe had an outstanding college career at Indiana Tech—one that prepared her well for outstanding accomplishments to come.
While at Indiana Tech, Alex earned several impressive internships with organizations like NASA, Raytheon, Ultra Electronics-USSI and Intel. Her duties ranged from programming and verification to designing cutting-edge technology, including a mission-critical circuit board that will be used on an upcoming space mission. With each new experience, she was able to add to her skill set, become a more versatile professional, build confidence and prepare for the multi-faceted responsibilities that are needed in the workplace.
"Indiana Tech has done an outstanding job of preparing me for a successful career," Alex said. "Having professors who have extensive experience working in industry not only taught us how things are done by employers, but it also provided important connections when it came time to search for internships and full-time positions. That knowledge and those connections can make all the difference in the world to a student who is competing for a job."
Now, Alex has an incredible position in Oregon as a design engineer with Intel, and she is pursuing a master's in electrical engineering. Long-term, she wants to earn a Ph.D. in electrical engineering, become an engineering fellow and work as an adjunct professor.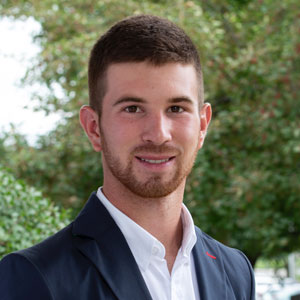 Pablo Bono
B.S. Biomedical Engineering, 2021
In 2017, when Pablo was researching U.S. universities from his home in Valencia, Spain, he wanted to find a school with an excellent biomedical engineering program where he could play tennis. He took a chance on Indiana Tech, 4,275 miles away, and found it was the absolute perfect fit—so much so that he earned Outstanding Biomedical Engineering Graduate and Outstanding Overall College of Engineering Graduate honors for 2021.
"The hands-on, project-based and interactive biomedical program prepared me well to be a professional in this industry," Pablo said.
He cited working with human cadavers during his freshman year and a rigorous Medical Device Design Project course during his junior year as impactful opportunities that helped reinforce everything he was learning during lectures. It laid the foundation for a grueling senior project.
"I was exposed to all phases a medical device project when I developed the Unifying™ Elbow Trauma System by myself," he said. "I worked tirelessly on this project, and it was personally satisfying to witness its evolution."
In addition to an intensive, hands-on curriculum, Pablo attributes the university's committed faculty toward his success as a student.
"Professors are interested in getting to know you very well and helping you; you can rely on them inside and outside the classroom," he said.
After completing a Master of Engineering in Biomedical Engineering at Clemson University in May 2022, Pablo will look for a career in the medical device industry with a priority of helping other.
"My motivation is to improve people's quality of life by developing medical devices that treat medical conditions, reduce pain and facilitate daily activities."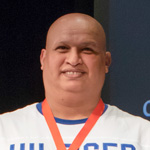 Sameh Alsahafi
B.S. Energy Engineering, 2019
After graduating in 2019 as Indiana Tech's Outstanding Energy Engineering graduate, Sameh Alsahafi returned to his home country of Saudi Arabia to work with Saudi Aramco, a petroleum and natural gas company which is one of the largest companies in the world.
While at Indiana Tech, Sam not only excelled at his studies and made the dean's list each year, but he did so while regularly commuting to Fort Wayne from Indianapolis after his sophomore year.
"Dr. Renie pushed me very hard to achieve my goals," Sam said about the support and encouragement he received from associate professor of mechanical and energy engineering, Dr. John Renie. "He said to me, 'You can do it! Don't worry about anything else. Just work hard, stay focused on your goal and you will achieve it. And, I am always here to help.' "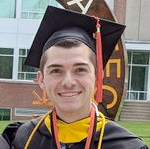 Joey Miller
B.S. Cybersecurity, 2018
When Joey was researching colleges, he knew he wanted to be a part of a smaller university environment with quality campus facilities. Indiana Tech fit the bill, and then some.
"The small class sizes and personal interactions with professors and other faculty members helped prepare me for communicating effectively in a business environment," said the Rockford, Illinois, native. "I met friends that I am positive I will keep in touch with for years to come, too."
When he left Indiana Tech to work for Ticomix, a custom software development company based in Loves Park, Illinois, Joey had no doubt he was ready to enter the workforce.
"Indiana Tech's Career Center does great work preparing students for the job market, and it helped me form a baseline of what to expect outside the classroom," Joey said. "My degree covered the core concepts I needed, and the senior presentation experience proved helpful when I was asked to give a presentation to prospective clients a few weeks into full-time work."
Joey is now a senior programmer/analyst with Indiana Tech's information technology department.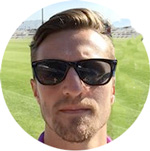 Thomas Rodda
B.S. Software Engineering, 2010
When Thomas Rodda was a student at Indiana Tech, he scored an internship as a web development intern at Aptera Software. Since then, he has gone on to work for Symantec, as a software quality assurance engineer, and, more recently, to computer giant Apple Computer, as a technical program manager.
As a member of the first graduating class of Indiana Tech's software engineering program, Thomas knew he had his work cut out for him.
"I was in it with some of the smartest programmers around and I started far behind any of them. In addition, most of our computer science classes started at advanced levels," he said. "However, I had a slew of classmates who cared enough to take the time to bring me up to their level. I never thought I really made it to their level, but looking at where I am now, I know I have them to thank for showing me you don't get anywhere without a little help from your friends."
Not only did Thomas find a community within his degree program, but his professors "all loved what they did, and it was obvious in every class," he said. They used that passion to "push us out of our comfort zone and into a place where real understanding could begin," he added.
For Thomas, Indiana Tech's history and foundation gave him the kick-start he needed to do great things
"Indiana Tech didn't just pop up one day and disappear the next. They've built something sustainable that balanced a cool, small-town, middle-America feel with some big-city America output," Thomas said. "Meet with some professors, meet with some students and ask them yourself. You can do some big things at Tech."
Nic Goldsberry
B.S. Mechanical Engineering, 2002
In May, the Steel Market Development Institute (SMDI), a business unit of the American Iron and Steel Institute (AISI), awarded the Automotive Excellence Award to Honda Motor Company for their advanced high-strength steel innovations in the 2018 Honda Odyssey. The award was presented at the 17th annual Great Designs in Steel (GDIS) seminar in Livonia, Michigan.
Nic Goldsberry, an Indiana Tech graduate and senior body design engineer at Honda, received the award for his GDIS 2017 presentation, titled, "The All-New 2018 Honda Odyssey." Goldsberry graduated in 2002 with a Bachelor of Science in Mechanical Engineering.
Honda designed an all-new chassis for the 2018 Odyssey, based on the platform used in light duty trucks to maximize maneuverability and steering ease. They employed the Next-Gen Advanced Compatibility Engineering body structure in combination with tailor welded hot stamped door rings and a new multi-connection bumper beam to enhance occupant protection. The Odyssey is comprised of 58 percent high-strength steel leading to high rigidity and a lightweight body.
"Automotive Excellence Award winners use advanced high-strength steel in applications to provide the best value for consumers while also improving vehicle performance and sustainability," said Jody Hall, vice president of the automotive market at SMDI. "Steel is driving innovation and Nic and the Honda team are a great example of the capability of these next generation steel grades."
The SMDI Automotive Excellence Award is presented each year at Great Designs in Steel. Individuals or teams from automakers, suppliers or the academic community who embrace innovation and make significant contributions to the advancement of steel in the automotive market are awarded for their innovation. Candidates are rated in several categories, including: challenges and benefits associated with cost, mass reduction and performance; overall contribution to the advancement of steel; and implementation in production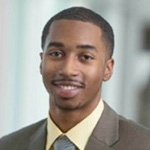 Juwuan Stewart
B.S. Networking, 2018
For Juwuan, a web platform engineer at Brotherhood Mutual Insurance, being able to frequent Indiana Tech Career Center events like mock interviews, career fairs and professional dress days, helped him come out of his shell and show off his skills.
What was most impactful to him professionally was the opportunity to work alongside and learn from professors who have worked in the field and "being able to talk to my advisors about the career path (I wanted) and what's next to come in the real world."
Looking to the future, Juwuan wants to utilize his network engineering degree to help people progress in their lives through technology. He also looks forward to facing the new and exciting challenges his field will provide.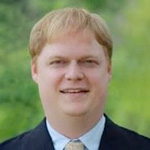 Sean Wooldridge
B.S. Mechanical Engineering, 2017
Sean admits that when he began his internship at AccuTemp Products in May of 2017, he was a bit intimidated. He knew nothing about foodservice equipment the Fort Wayne, Indiana-based company is known for manufacturing, and that was a source of trepidation for Sean.
As it turned out, Sean's internship proved to be a nourishing and confidence-building experience that left AccuTemp's vice president of engineering, Dean Stanley, glowing.
"Sean came to us well-prepared and adapted very quickly, so there wasn't a honeymoon period or anything," Stanley said. "He was ready to go and he made big contributions to our company."
Sean gives thanks to the Indiana Tech Career Center, which "made a huge difference in finding the right type of internship for each student," and the hands-on approach to learning that the Talwar College of Engineering and Computer Sciences embraces.
"The professors always found a way to liken the work back to real-world practice," he said, which made his transition to a full-time role at AccuTemp much smoother.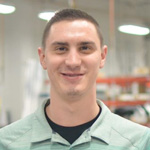 Scott Anderson
B.S. Electrical Engineering, 2016
As an electrical engineer at CSE Corporation in Export, Pennsylvania, Scott knows his work is making a difference every day.
His accomplishments include designing printed circuit board assemblies for safety products like gas detectors, breathing apparatuses and remote monitoring systems. Not only do these products keep businesses running smoothly, but they are also used in underground coal mines around the world to help to keep the coal miners safe and prevent accidents that could lead to the loss of life.
While pursuing his degree at Indiana Tech, Scott cites the "real-world applications of the engineering skills we learned in the textbooks" along with "professors who have industry experience and truly care about their students' success" as differences-makers in his education experience.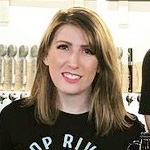 Tessa Wilkins
B.S. Digital & Graphic Design, 2018
Tess is a freelance graphic designer who has used her creativity and work ethic to rise to prominence within Indiana's craft brewing industry.
While a student at Indiana Tech, she interned with Fort Wayne's Hop River Brewing Co. and continued with the company after graduation to help develop marketing strategy, research and design projects. She also developed marketing material for the Northern Indiana Beer Trail project, a collaborative effort between northern Indiana brewers to increase awareness of the regional microbrewery scene.
Tess speaks highly of her internship experience and the "awesome additions" she gained for her portfolio, as well as courses that helped her develop skills that were necessary in the professional world.
"My course load involved a lot of marketing and advertising classes, which taught me the importance of selling myself to the client," Tess said.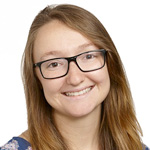 Hannah Wendel
B.S. Computer Science, 2018
When Hannah graduated in 2018 with a bachelor's degree in computer science, she already had a world of experience to give her a step up into the workforce. Hannah, a software developer at Fort Wayne's Aptera, Inc., had a professor who nudged her toward an internship he felt would be a perfect fit for her.
"I ended up getting the internship and the real world experience is really what set me up for success," Hannah said. "A lot of companies require some kind of experience and having internships provide that… I learned a lot from both of my internships that I would not have learned from any college."
During her first internship, she found herself working for the City of Butler, Indiana, as a GIS (Geographic Information Systems) technician. There, she had the unique opportunity to build a map of a cemetery through digital software–something which had never been done before. Afterward, she presented in Indianapolis at the Indiana GIS conference to discuss her project.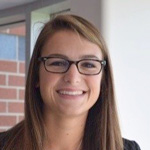 Lauren Ohnesorge
B.S. Computer Engineering, 2018
When Lauren chose Indiana Tech to pursue computer engineering and continue playing the sport she loves (softball) at the collegiate level, she knew success would not come easy. However, she found that Indiana Tech was the perfect place for her to flourish at both.
"Through the time management necessary to complete my degree as an athlete, Indiana Tech helped develop my abilities to multitask and prioritize," Lauren said. "I have found that my ability to work on several projects at once to complete execution has been my best attribute throughout my career."
While at Tech, Lauren interned at Indiana Michigan Power. Now, she is I&M's lead engineer on its grid modernization project, which entails distributed automation, station SCADA deployment planning and intelligent line sensors.
"Although the electric grid hasn't historically seen much innovation in the last century, utilities are now adapting their grids to face the new challenges and demands being put on the grid by 21st-century technologies—and that's where I come in," Lauren said.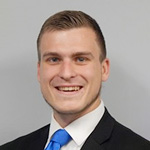 Ryan Cavender
B.S. Biomedical Engineering, 2016
While Ryan was a biomedical engineering student at Indiana Tech, his internship at Quadrant Plastics in Fort Wayne made him confident that when he entered the workforce, he would be "ready to make an impact immediately."
"Being an intern at Quadrant most importantly affected my confidence in engineering and solidified my knowledge that I gained during my time at Indiana Tech," Ryan said. "There was a substantial amount of learning that occurred during my internship. However, there was never a task or assignment that I was not able to complete. Having industry experience before graduation was extremely crucial to my future success."
Ryan is a product development engineer at BioPoly in Fort Wayne.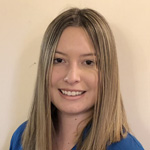 Marissa Kenney
B.S. Industrial & Mechanical Engineering, 2018
As a freshman at Indiana Tech, Marissa Kenney dreamed of being an engineer at Boeing—and in a short amount of time, she made it a reality. When identifying what prepared her best for her job at Boeing, Marissa attributes Indiana Tech's hands-on team approach to coursework.
"The engineering program puts a large focus on working in teams to complete a project. Some might be frustrated with this, but I quickly learned that engineers must be able to work in groups during their career," Marissa said. "Indiana Tech did a great job at not just making us work in groups, but teaching all of us how to be better leaders and team members."
Marissa graduated from Indiana Tech with plenty of momentum. "Now that I have achieved what I thought to be a lifelong goal in a matter of a few years, I believe that anything is within reach."