Communication, B.A.
College of Arts and Sciences
Communication is the principle component of the human experience, and being able to communicate effectively to others is vitally important, especially in today's ever-changing world. If your calling is to develop and deliver messages in a variety of formats to a wide range of audiences, consider a communication degree from Indiana Tech.
In our communication program, you can take classes in broadcasting, visual communication, sports media, social media and public relations with practitioners who work in the field. By engaging in theory and professional practices, you will become familiar with organizations and audiences in various dynamic media professions, which will complement your participation in university, professional and community activities.
Why choose Indiana Tech?
If your future is in broadcasting, our Smaardyk Multimedia Production
Studio will help you hone your skills.
You will learn from current broadcast and print media professionals who work in the Fort Wayne market.
Networking opportunities are ample as communication students travel and meet with professionals in the field.
Communication students engage in experiential learning opportunities, which include off-campus workshops, internships/jobs with media companies and conference presentations.
Indiana Tech fosters an active learning environment, enriched by instructors who possess years of experience in their respective fields.
Tracks
Journalism and Broadcasting
Students who choose the Journalism and Broadcasting track take classes to prepare them to work in various fields related to media and/or public relations. These graduates serve as the media or work with the media to develop content for diverse mediums, such as websites, videos, print media, images and social media.
Career Fields for Journalism and Broadcasting:
Newspaper/Magazine Reporter

Newspaper/Magazine Editor

TV Broadcaster

Radio Broadcaster


Shoutcaster

Publisher

Social Media Manager/Developer

Script Writer

Digital Content Developer

Researcher

Public Relations Specialist

Community Relations Specialist

Media Relations Specialist


Events and Projects Coordinator

Media Planner/Coordinator

Brand Manager

Crisis Manager


Marketing and Communication Director
Sports Media
Students who choose the Sports Media track take classes that prepare them to work for the sports media or various sports organizations. Graduates can become a sports journalist, developing sports content for websites, videos, print, images and social media. Additionally, these students have the opportunity to work for sports organizations, working as the media representative for that organization. These individuals also help the sports organization connect and engage with the public.
Career Fields for Sports Media:
Sports Writer
Sports Editor
Sports TV Broadcaster
Sports Radio Broadcaster
Shoutcaster
Social Media Manager/Developer
Digital Content Developer
Public Relations Specialist
Community Relations Specialist
Media Relations Specialist
Events and Projects Coordinator
Media Planner/Coordinator
Brand Manager
Crisis Manager
Marketing and Communication Director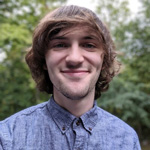 Dustan Herendeen
B.A. in Communication, 2019
Dustan currently works as a production assistant at WANE 15. He serves as the intermediary between director and broadcasting cast, providing assistan...
Read full story
Job Outlook
Below are some of the potential career opportunities available to graduates with this degree. Additionally, you will find national statistics for average annual salaries and projected job growth, as identified by BLS.gov statistics. Salaries can vary based on the market in which you live and the prior experience you bring to the position.
Reporter, correspondent, broadcast news analyst

$43,490/year
Job outlook through 2028: 10 percent decrease
Public relations specialist

$60,000/year
Job outlook through 2028: 6 percent increase
Public relations and fundraising manager

$114,800/year
Job outlook through 2028: 8 percent increase
Technical writer

$71,850/year
Job outlook through 2028: 8 percent increase
Warriors in the Workplace
Indiana Tech graduates with this degree have earned jobs at:
Input Fort Wayne

Journal Gazette

WANE 15

Brotherhood Mutual

Sweetwater


Fox 55
Internship Opportunities
Indiana Tech students pursuing this degree have interned with:
Century21

Input Fort Wayne

Indiana Tech Sports Information

PBS39

Tincaps Baseball


Access Fort Wayne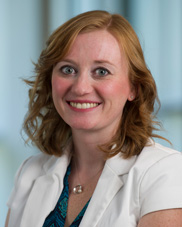 Dr. Alicia Wireman
Program Lead
Dr. Wireman's background includes experience in print journalism, freelance reporting and digital communication development. In addition to serving as editor-in-chief of the Grand Valley Lanthorn, she developed digital content for various online platforms. She is currently a member of the Society for Professional Journalists, the Central States Communication Association, the National Communication Association and the Public Relations Society of America. She publishes in peer-reviewed journals that focus on leadership and communication and presents at conferences every year.
Doctor of Philosophy in Global Leadership, Indiana Tech
Master of Arts in Communication, Purdue University
Bachelor of Arts in English Language and Literature, Grand Valley State University