Business Administration – Financial Services, B.S.
College of Business
With a Bachelor of Science in Business Administration concentrating in financial services, you will acquire the skills and background necessary to be successful in a wide range of finance careers. You will take core business classes while earning this degree, as well as courses in accounting, mathematics and economics. This concentration covers the use of various financial assets, risk management, financial regulations and monetary policy.
The careers available in the financial services sector are many. Our graduates go on to work in fields such as banking, insurance, commercial and consumer lending, securities, and retirement and investment planning. The strong understanding of risk management, insurance, regulations and interest provided through this Indiana Tech program is key to making sound, professional fiscal decisions. Driven, analytical leaders with good communication skills excel in this field. Why choose Indiana Tech?
Our tech-savvy instruction will teach you how to utilize and leverage technology in ways that add value to clients, customers and employers.
You will learn how to incorporate research, data and analysis into metrics-deriven decision-making.
Financial regulations and their impact on every area of the financial services industry will be a key part of your curriculum.
Opportunities for industry internships will help you develop career skills, experience and contacts for career placement after graduation.
Indiana Tech fosters an active learning environment, enriched by instructors who possess years of experience in their respective fields
Careers in this Degree
Graduates with this degree have pursued careers in the following fields:
Securities/Brokerage
Banking
Insurance/Risk management
Financial analysis and planning
Job Outlook
Below are some of the potential career opportunities available to graduates with this degree. Additionally, you will find national statistics for average annual salaries and projected job growth, as identified by BLS.gov statistics. Salaries can vary based on the market in which you live and the prior experience you bring to the position.
Personal financial advisor

$90,640/year
Job outlook through 2026: 15 percent increase
Financial services sales agent

$63,780/year
Job outlook through 2026: 6 percent increase
Insurance sales agent

$49,710/year
Job outlook through 2026: 10 percent increase
Loan officer

$64,660/year
Job outlook through 2026: 11 percent increase
Financial analysts

$84,300/year
Job outlook through 2026: 11 percent increase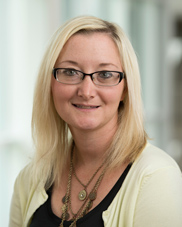 Dr. Crystal Karn
Program Lead
Dr. Karn's professional background includes extensive experience in the finance industry working with Fortune 500 companies. In addition to her 10-plus years of university teaching experience, Dr. Karn has worked in financial roles including new client acquisition, training, investments, insurance, risk planning, personal and business banking, loans, profit and loss analysis, credit management and financial reconciliation. She is an active member of Financial Executives International (FEI), and the International Association of Business Communicators (IABC).
Ph.D. in Global Leadership Indiana Tech
M.B.A. Indiana Tech
B.A., Interpersonal & Organizational Communication Purdue University