Business Administration – Sports Management, B.S.
Do you love playing sports, but know that being a professional athlete isn't your dream? Are you a huge sports fan and watching a game, any game, is your ideal way of relaxing? If so, you probably want sports to be a part of your life, no matter what career path you choose. A career in sports management might be exactly what you're looking for; sports teams and athletic facilities need savvy business professionals to keep them organized and successful.
Sports management is one of nine concentrations offered in our business administration bachelor's degree program. Our business administration degrees are designed to help you advance your career by developing your problem-solving and decision-making skills. Our curriculum focuses on strategies in real-world business applications, in a variety of different areas.
Career opportunities
Some career opportunities in sports management are:
Managing an athletic team
Managing an athletic facility
Sports marketing
Managing a community sports organization
A Tech success story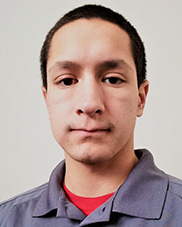 Michael Mast
B.S., Business Administration-Sports Management, 2018
Michael is an inside sales coordinator with Kwik Goal, a Pennsylvania company known for manufacturing soccer goals and stadium equipment. He says the teaching he received from professors outside the classroom was just as impactful as what went on inside.
"My professors were honest and upfront with me about what steps I needed to take to get where I wanted to go," Michael said. "They didn't give me the answers, but they allowed me to figure out want I wanted to do. A lot of time was spent talking outside the classroom about life, experiences and what I wanted to get from college."
Michael also took advantage of various opportunities to work for Indiana Tech's athletic department, which opened doors to coaching opportunities and interning at a sports facility within Fort Wayne.
Earning this degree