Mechanical Engineering Technology, A.S.
Talwar College of Engineering and Computer Sciences
If a hands-on application of mechanical engineering principles and skills is appealing to you, consider an associate degree in mechanical engineering technology. Mechanical engineering technology coursework will give you a broad understanding of manufacturing processes, automation and the application of design principles. It will also acclimate you with the tools and equipment commonly used in the field. Topics will include mechanical instrumentation and controls; machining; fluid mechanics and hydraulics; applied kinematics and dynamics of machinery; applied thermodynamics and heat transfer; and computer integrated manufacturing.
What You Can Do with This Degree
Graduates with this degree have pursued careers in the following fields:
Aerospace industry
Automotive industry
Construction
Defense
Consumer products
Utilities
Careers in this Degree
Below are potential career opportunities available to graduates with an associate degree in mechanical engineering technology. Additionally, you will find national statistics for average annual salaries and projected job growth, as identified by BLS.gov statistics. Salaries can vary based on the market in which you live and the prior experience you bring to the position.
Job Outlook
Mechanical Engineering Technician

$56,250/year
Job outlook through 2028: 3 percent increase
Industrial Engineering Technician

$55,420/year
Job outlook through 2028: 1 percent decrease
Electro-Mechanical Technician

$57,790/year
Job outlook through 2028: 1 percent increase
Warriors in the Workplace
Indiana Tech graduates work at great companies like:
Zimmer Biomet
Lincoln Financial Group
Parkview Health
Samtec
Wabash National Corporation
MedPro Group
Eli Lilly and Company
3Rivers Federal Credit Union
General Motors
Dow Chemical
Apple
Georgia-Pacific
Internship Opportunities
Indiana Tech graduates gravitate toward the following careers:
Business Administration
Computer Science
Engineering
Information Technology
Management
Operations
Sales and Marketing
Criminal Justice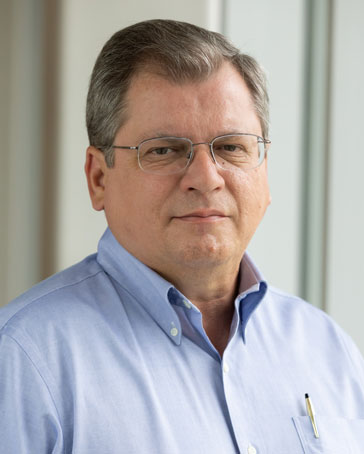 Dr. Mauricio Torres
Program Lead
Dr. Torres' experience includes more than 35 years in industry and business, with an emphasis on product development, manufacturing processes, cost analysis and mechanical design.
Ph.D. Industrial & Systems Engineering, Florida International University
M.S. Engineering Management, Florida International University