Management, M.B.A.
College of Business
The Master of Business Administration (MBA) is a must for anyone in the workforce wanting to advance to management or to start a business. Focusing on skill development applicable to the workforce as opposed to simply learning, an MBA is a practitioner's degree. Management is one of five MBA concentrations offered at Indiana Tech.
Solving modern problems
Every industry needs management competencies, so no matter what career you pursue, the principles, knowledge, and skills learned in our MBA program will make you more successful and help you advance rapidly in your field. With swiftly shifting economic and technological climates, competencies can become obsolete quickly. Indiana Tech's programs have the flexibility to apply time-honored philosophies to new and modern practices.
Faculty with industry experience
Unlike some universities with business faculty who have only ever worked in academia, our program features instructors who have a wide breadth and depth of industry experience. That means they can easily relate concepts to relevant workplace scenarios, making the concepts taught more real for students.
Career possibilities
Graduates from Indiana Tech's MBA management concentration have gone on to become skilled and effective managers in a variety of areas such as:
Project planning
Communication
Finance
Quality control
Career Outlook
A M.B.A. in Management from Indiana Tech prepares you for a wide variety of in-demand careers. Below, you can explore career fields, salary information and employer demand from our partners at Lightcast, the leading labor market and career data provider in the U.S.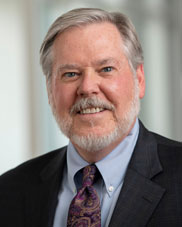 Timothy G. Allwein
Program Lead
Professor Allwein's background includes extensive private- and non-profit-sector experience in operations management, finance, administration and sales. He is a Certified Employees' Rights & Responsibilities Professional (CERRP), and has taught at the university level for more than 20 years.
M.B.A., Indiana University
Th.M., Dallas Theological Seminary
B.A., Indiana University
Faculty Profile