Forensic Science, B.S.
College of Arts and Sciences
Indiana Tech's Bachelor of Science in Forensic Science will prepare you for a variety of laboratory-based and advanced forensic science careers. Coursework which includes molecular biology, genetics, biochemistry, analytical chemistry and statistics will help you become a professional with the knowledge, skills and experience to excel in your chosen career path.
You will be immersed in crime scene investigation and diverse forensic science content areas including forensic serology, evidentiary DNA analysis, forensic entomology and microbial forensics. And, you will learn the methods used to help catch criminals in the real world.
Why choose Indiana Tech?
You will receive cutting-edge, experience-based learning, using modern forensic testing techniques and state-of-the-art equipment.
You will participate in realistic forensic casework projects, including the presentation of evidence in a mock trial.
Robust coursework will immerse you in forensic microbiology, forensic ecology and advanced DNA applications, including polymerase chain reaction, cloning and DNA sequencing.
Indiana Tech fosters an active learning environment, enriched by instructors who possess years of experience in their respective fields.
Careers in this Degree
Graduates with this degree have pursued careers in the following fields:
Law enforcement, corporate or industrial lab work
Microbiology and genetics-based diagnostics or discovery
Biotechnology
Policy or public presence with government sectors
Job Outlook
Below are some of the potential career opportunities available to graduates with this degree. Additionally, you will find national statistics for average annual salaries and projected job growth, as identified by BLS.gov statistics. Salaries can vary based on the market in which you live and the prior experience you bring to the position.
Forensic science technician

$58,230/year
Job outlook through 2028: 14 percent increase
Clinical lab technologist/technician

$52,330/year
Job outlook through 2028: 11 percent increase
Law enforcement

$63,380/year
Job outlook through 2028: 5 percent increase
Internship Opportunities
To help launch this new program, we are working with the following partners, among others, to offer internship opportunities for our students:
Law enforcement laboratories, such as the Indiana State Police Laboratory Division and the Fort Wayne Police Department Laboratory
Government agencies, such as the Indiana Department of Toxicology
Corporate laboratories, such as Redwood Toxicology Laboratory
Hospital laboratories affiliated with Parkview Health system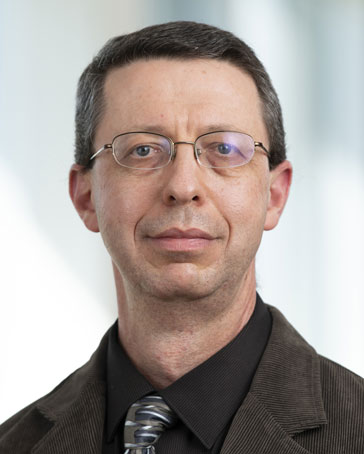 Dr. Alexander Sinelnikov
Program Lead
Dr. Sinelnikov has more than 20 years of experience working on various Forensic Science projects, including validation of probabilistic software for deconvolution of DNA mixtures and developing materials and methods for obtaining DNA profiles from very limited amounts of biological material, like individual fingerprints and Laser Capture Microdissections.
Ph.D. Molecular Biology and Genetics. University of Notre Dame
M.S. Microbiology. The Hebrew University of Jerusalem