Exercise Science, B.S.
College of Arts and Sciences
Do you have a passion for personal health and wellness? Do you have a desire to help others pursue that same sense of well-being? If this quest for health and helping others resonates with you, Indiana Tech will help you cultivate it with our degree in exercise science.
Our curriculum provides an effective mix of classroom knowledge with hands-on experience, utilizing professional tools, to prepare you well for a successful career. Graduates will be ready to enter positions in a variety of fields or continue their pursuit of a graduate degree in physical therapy, occupational therapy, athletic training and more.
Why choose Indiana Tech?
You will work with contemporary tools of the trade in our state-of- the-art exercise science laboratory.
You will learn from current exercise science professionals from the start of your very first semester.
Once you graduate, you will be prepared to sit for a certification exam from the American College of Sports Medicine or the National Strength and Conditioning Association.
You will have several opportunities to attend various professional conferences to start developing their professional network.
Indiana Tech fosters an active learning environment, enriched by instructors who possess years of experience in their respective fields.
Tracks
Exercise Science – Pre-Professional
Students who choose the Pre-Professional concentration take classes to prepare them for more intensive study in a variety of graduate programs including athletic training, chiropractic, dietetics, medical school, physical therapy and occupational therapy.
Career Fields:
Athletic trainer
Chiropractor
Exercise physiologist
Dietitian
Physician assistant
Physical therapy
Occupational therapy
Exercise Science – Strength and Conditioning
Students who choose the Strength and Conditioning concentration will be prepared to use evidence-based programming to enhance athletic performance and reduce injury. These students will have the opportunity to gain practical experience in the field working with athletes in a variety of settings. They will also be prepared to sit for the National Strength and Conditioning Association Certified Strength and Conditioning Specialists (CSCS) exam and Personal Trainer (NSCA-CPT) exam.
Career Fields:
Strength and conditioning coach
Tactical strength and conditioning coach
Combat fitness coordinator
Military/Law enforcement readiness coach
Sports performance coach
Personal trainer
Exercise Science – Applied Exercise Physiology
Students who choose the Applied Exercise Physiology concentration will be prepared for careers in fitness-related settings with both healthy individuals and those with acute or chronic illness. In addition, this degree track could prepare students for graduate study in athletic training, chiropractic, dietetics or cardiac rehabilitation.
Career Fields:
Exercise physiologist
Fitness instructor
Personal trainer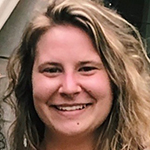 Kelsey Bair
B.S. Exercise Science, 2020
When Kelsey Bair graduated in May 2020, the Fort Wayne, Indiana, native was well equipped for the next stage of her life. "I feel very confident taki...
Read full story
Careers in this Degree
Graduates with this degree have pursued careers in the following fields:
Physical therapy
Occupational therapy
Strength and conditioning
Athletic training
Fitness and nutrition
Professional or collegiate athletics
Corporate wellness
Job Outlook
Below are some potential career opportunities available to graduates with this degree, with national statistics for average annual salaries and projected job growth (as identified by BLS.gov). Salaries can vary based on the market in which you live and your prior experience. For some opportunities listed, additional education or certification may be required. Discuss options with your academic advisor for clarification.
Personal trainer

$40,510/year
Job outlook through 2030: 39% increase
Exercise physiologist

$50,280/year
Job outlook through 2030: 13% increase
Physical therapist

$90,010/year
Job outlook through 2030: 21% increase
Occupational therapist

$86,280/year
Job outlook through 2030: 17% increase
Warriors in the Workplace
Indiana Tech's Bachelor of Science in Exercise Science launched in 2016. Since then, 26 have graduated from our program.
Internship Opportunities
Indiana Tech students pursuing this degree have interned with:
Parkview Sports Performance
Turnstone
Indiana Physical Therapy
Indiana Tech athletic training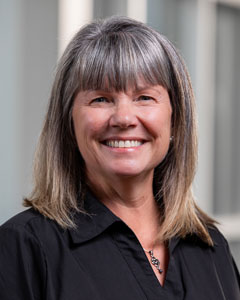 Dr. Dawn Anderson
Program Lead
With over 35 years advancing innovations in classrooms, research laboratories and program designs, Dr. Anderson is an established expert in sports nutrition and exercise physiology with a focus on strength and conditioning. She is a certified sports nutritionist through the International Society of Sports Nutrition and has served as a scientific advisor on the International Society of Sports Nutrition Advisory Board. She is a certified strength and conditioning specialist, re-certified with distinction. For the past eight years, she has served a as senior associate editor for the Journal of Strength and Conditioning Research and received the 2019 Journal of Strength and Conditioning Association Research Editorial Excellence Award. Dr. Anderson recently served on the research committee and on the executive board for the Nutrition, Metabolism and Body Composition Special Interest Group. Her primary areas of research are martial arts training, nutritional ergogenic aids and body composition assessment methods. She is a head instructor, competitor, referee and judge in Shito-Ryu karate and Okinawan kobudo.
Ph.D. Human Bioenergetics, Physiology & Chemistry, Ball State University
M.S. Exercise Physiology, Iowa State University
B.A. Mathematics, University of Minnesota