Criminal Justice, B.S.
College of Arts and Sciences
Students interested in a bachelor's degree in criminal justice may choose a criminal justice specialty or pursue this bachelor's degree, which includes enough elective credits to allow the student to complete an appropriate minor, such as psychology. Pairing criminal justice with a minor in psychology allows you to develop additional skills that can be assets in fields such as corrections, rehabilitative services, or profiling.
Our criminal justice program include courses in criminal investigation, police work, corrections, juvenile justice, police operations, crime scene analysis, criminal profiling and law. To deliver the courses, we rely on a diverse group of professionals in the fields of police work, criminal intelligence, the military, law, probation, juvenile justice, and psychology. These professionals have advanced degrees and specialty training that make them experts in their respective fields. Having professionals in the classroom also allows students to have access to instructors' real life experiences, firsthand knowledge of the job and career guidance.
Career Opportunities
This program will prepare you for graduate school in psychology or for careers in:
Probation
Parole
Corrections
Profiling
Law enforcement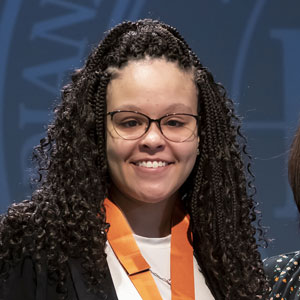 Kayla Bivens
Criminal Justice B.S., 2022
Indiana Tech strives to prepare career-ready graduates by pairing students with real-world learning opportunities that will serve them well when it's ti...
Read full story