Exercise Science, B.S.
Physical activity and fitness are essential components that improve our lives.  Students who study exercise science are driven by a passion for not only a personal pursuit of wellness, but also a desire to help others pursue that same sense of well-being.  By choosing the exercise science major at Indiana Tech, you will experience a curriculum that combines not only classroom knowledge, but more importantly extensive laboratory and field experiences as well as internships.
A practical, hands-on approach
We believe that hands on experiences utilizing professional tools is key to our students developing the essential skills to be successful. Curriculum based on the latest research taught in our classroom is built upon in a state of the art exercise science laboratory enriched with advancing technology. This prepares our graduates for practical clinical experiences, internships, and future careers.
Career opportunities
An exercise science degree prepares a student for a flexible job future. In addition to being prepared to enter graduate programs in physical therapy, occupational therapy and more, graduates will be ready to enter positions in such fields as:
Personal Trainer
Exercise Physiologist
Strength and Conditioning Coach
Cardiopulmonary Rehabilitation Specialist
Corporate Employee Fitness/Wellness Director
A Tech success story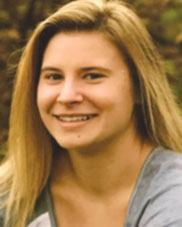 Kelsey Bair
B.S., Exercise Science, Class of 2020

Once Kelsey completes her undergraduate degree, she has aspirations of continuing on to earn a doctorate and become a physical therapist. She feels confident her Indiana Tech education is setting her up to achieve her goals.
"My Indiana Tech education has helped me succeed in my job and my internship because of the anatomy courses and fitness prescription course I took. I know what the therapists (I work with) are talking about and I know what questions to ask them to expand my knowledge," she said.
Kelsey feels her experience at Tech will put her a step ahead of other students going to graduate school or into the work field because, "Tech has a hands-on program and it gives you the confidence to go out and do what you have learned."
Kelsey interned at Indiana Physical Therapy during her sophomore year and currently works there as a clinic assistant.
Earning this degree