Health Information Management, B.S.
College of Arts and Sciences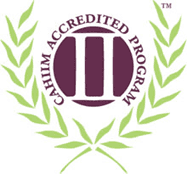 Health information management is essential for successful patient care.  That's why health information management is one of the fastest growing career fields today. Health employers of every description are seeking skilled professionals who can effectively manage and analyze health care data.
The Right Knowledge and Skills
Indiana Tech's online bachelor of science in health information management will provide you with the knowledge and skills you need in health information management and analysis, data systems development, data mining, and regulatory compliance. Our program focuses on:
Health information technology, with courses on health information technology and systems, project management, medical coding, health data management, privacy and security.
Health information management, including health informatics standards, clinical data governance, healthcare statistics and analysis, analytics and decision support, healthcare compliance, process improvement and the legal and ethical aspects of health information management.
Practical experience, with professional practice experience in health information technology and health information management.
In addition, our program has been accredited by the Commission on Accreditation for Health Informatics and Information Management Education (CAHIIM), the accrediting organization for degree-granting programs in health informatics and health information management.
Related Career Fields
Graduates of this program will be prepared for positions such as:
Health Information Manager
Health Information Analyst
Data Integrity Analyst
Health Data Architect
Public Health Information Analyst
Quality Improvement Analyst
Informatics Researcher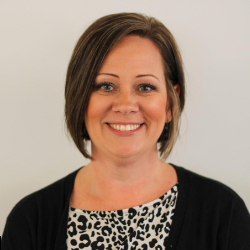 Stacie Kreinbrink, MBA, M.Ed., RHIA, CTR
Program Lead
Credentialed as a Registered Health Information Administrator (RHIA) and a Certified Tumor Registrar (CTR), professor Kreinbrink has served both industries professionally for over 15 years. She also holds a master's degree in education with a focus on educational technology and distance learning. She believes that the students of today will become the professionals of tomorrow that shape the future of the health information industry. "It is a privilege and an honor to be able to invest in our student's education and prepare them for successful entry into the profession," professor Kreinbrink said.
RHIA Registered Health Information Administrator, AHIMA (2007)
CTR Certified Tumor Registrar, NCRA (2015)
Ed., Master's in Education, University of Toledo (2013)
MBA, Master's in Business Administration, University of Toledo (2010)
BA Health Information Management, University of Toledo 2009 (2007)