Health Information Management, B.S.
College of Arts and Sciences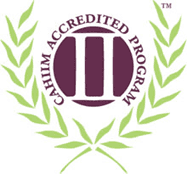 Health information management is essential for successful patient care. That's why health information management is one of the fastest growing career fields today. Health employers of every description are seeking skilled professionals who can effectively manage and analyze health care data.
The Right Knowledge and Skills
Indiana Tech's online bachelor of science in health information management will provide you with the knowledge and skills you need in health information management and analysis, data systems development, data mining, and regulatory compliance. Our program focuses on:
Health information technology, with courses on health information technology and systems, project management, medical coding, health data management, privacy and security.
Health information management, including health informatics standards, clinical data governance, healthcare statistics and analysis, analytics and decision support, healthcare compliance, process improvement and the legal and ethical aspects of health information management.
Practical experience, with professional practice experience in health information technology and health information management.
In addition, our program has been accredited by the Commission on Accreditation for Health Informatics and Information Management Education (CAHIIM), the accrediting organization for degree-granting programs in health informatics and health information management.
Related Career Fields
Graduates of this program will be prepared for positions such as:
Health Information Manager
Health Information Analyst
Data Integrity Analyst
Health Data Architect
Public Health Information Analyst
Quality Improvement Analyst
Informatics Researcher
Accreditation
The Health Information Management accreditor of the Indiana Institute of Technology is the Commission on Accreditation for Health Informatics and Information Management Education (CAHIIM). The College's accreditation for the Bachelor of Science in Health Information Management has been reaffirmed through 2028-2029. All inquiries about the program's accreditation status should be directed by mail to CAHIIM, 200 East Randolph Street, Suite 5100, Chicago, IL, 60601; by phone at (312) 235-3255; or by email at info@cahiim.org.
Graduate Outcomes
Student Satisfaction: 100% of graduate respondents reported a high level of satisfaction with the HIM program on the 2020-2021 survey.
Graduation Rate: 16.92% represents the percentage of students who completed the program in no more than 150% of the stated program length. The graduation rate represents cohorts that started in 2016-2017 and were scheduled to graduate in 2020-2021.
Employment Rate: 80% of HIM students are employed based on students who graduated from the program from July 1, 2021, to June 30, 2022.
Program Learning Outcomes
Health Information Management graduates will successfully demonstrate the following outcomes
Ability to construct and maintain standardization of data dictionaries to meet the needs of the enterprise.
Ability to collaborate in the design & implementation of risk assessment, contingency planning, and data recovery procedures.
Ability to analyze clinical data to identify trends that demonstrate quality, safety, and effectiveness of healthcare.
Ability to manage the use of clinical data required by various payment and reimbursement systems.
Ability to determine processes for compliance with current laws and standards related to health information initiatives and revenue cycle.
Ability to perform cost-benefit analysis for resource planning and allocation.
Career Outlook
A B.S. in Health Information Management from Indiana Tech prepares you for a wide variety of in-demand careers. Below, you can explore career fields, salary information and employer demand from our partners at Lightcast, the leading labor market and career data provider in the U.S.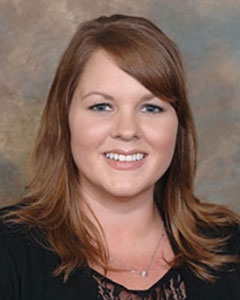 Dr. Megan Patton
Program Lead
Professor Patton has an extensive background in both Health Information Management and Education. She has been in the field for over 20 years, serving in roles such as medical coding, medical billing, data analyst, report writer, consultant, and educator. She is an active member of the American Health Information Management Association (AHIMA) and the Ohio Health Information Management Association (OHIMA). She has served OHIMA as an elected board member, committee leader, and project leader for over 10 years. She holds a doctorate in Education and Leadership in Healthcare, as well as a Master's in Education with an emphasis in Instructional Technology, a Bachelor's degree in Health Information Management, and an Associate Degree in Health Information Technology.
Ed.D., Nebraska Methodist College
M.Ed., American Intercontinental University
B.S., University of Cincinnati
A.S., Hocking College
Faculty Profile