Health Information Technology, A.S.
College of Arts and Sciences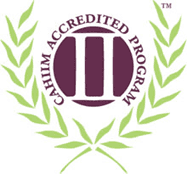 If you want a meaningful career that helps save lives, but don't want to work directly in patient care, an associate degree in health information technology might be right for you.
A Rapidly Innovating Industry
Federal regulations that require the use of electronic health records are expected to create tens of thousands of jobs in health information technology within the next three years.
The HIT program starts with a solid basis in math and English then adds expertise in medical coding, reimbursement, and the privacy and security of patient records. Students will have hands on experiences with the electronic health record (EHR) and project management as it relates to EHR implementation. They will use computer applications to assemble and analyze patient data to improve patient care or control costs. The coursework and field experience prepares students for the specific work skills identified by health care industry employers and the profession's strategic vision.
Our program is proving successful as it has been accredited by the Commission on Accreditation for Health Informatics and Information Management Education (CAHIIM). CAHIIM is a Chicago-based organization that accredits higher education programs in health informatics and health information management. It is the globally recognized and trusted accreditation organization for health informatics and health information management education programs to ensure the development of a workforce that meets the challenge of an information-intensive environment and its impact on global health. CAHIIM accreditation makes Indiana Tech graduates eligible to take the Register Health Information Technician (RHIT) exam.
Indiana Tech had 280 full-time and part-time students enrolled in the Health Information Technology associate degree program for the 2016-2017 academic year. 10 students graduated over this year. 158 students left the program and 112 continued progression in the program. HIT program graduates who sat for the Registered Health Information Technician (RHIT) certification exam for first time had a mean score of 54 in the academic year 2016-2017.
Gain Success in Health Information Technology
HIT graduates are qualified for careers including:
Health Data Analysts
Release-of-Information Specialist
Clinical Documentation Specialist
Medical Coding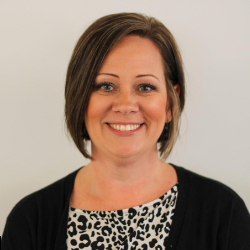 Stacie Kreinbrink, MBA, M.Ed., RHIA, CTR
Program Lead
Credentialed as a Registered Health Information Administrator (RHIA) and a Certified Tumor Registrar (CTR), professor Kreinbrink has served both industries professionally for over 15 years. She also holds a master's degree in education with a focus on educational technology and distance learning. She believes that the students of today will become the professionals of tomorrow that shape the future of the health information industry. "It is a privilege and an honor to be able to invest in our student's education and prepare them for successful entry into the profession," professor Kreinbrink said.
RHIA Registered Health Information Administrator, AHIMA (2007)
CTR Certified Tumor Registrar, NCRA (2015)
Ed., Master's in Education, University of Toledo (2013)
MBA, Master's in Business Administration, University of Toledo (2010)
BA Health Information Management, University of Toledo 2009 (2007)