Health Information Technology, A.S.
College of Arts and Sciences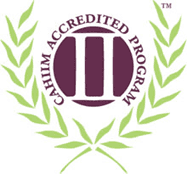 If you want a meaningful career that helps save lives, but don't want to work directly in patient care, an associate degree in health information technology might be right for you.
A Rapidly Innovating Industry
Federal regulations that require the use of electronic health records are expected to create tens of thousands of jobs in health information technology within the next three years.
The HIT program starts with a solid basis in math and English then adds expertise in medical coding, reimbursement and the privacy and security of patient records. Students will have hands-on experiences with the electronic health record (EHR) and project management as it relates to EHR implementation. They will use computer applications to assemble and analyze patient data to improve patient care or control costs. The coursework and field experience prepares students for the specific work skills identified by health care industry employers and the profession's strategic vision.
Our program is proving successful as it has been accredited by the Commission on Accreditation for Health Informatics and Information Management Education (CAHIIM), the accrediting organization for degree-granting programs in health informatics and health information management. CAHIIM accreditation makes Indiana Tech graduates eligible to take the Register Health Information Technician (RHIT) exam.
Gain Success in Health Information Technology
HIT graduates are qualified for careers including:
Health Data Analysts
Release-of-Information Specialist
Clinical Documentation Specialist
Medical Coding
Accreditation
The Health Information Management accreditor of the Indiana Institute of Technology is the Commission on Accreditation for Health Informatics and Information Management Education (CAHIIM). The College's accreditation for the Associate of Science degree in Health Information Technology has been reaffirmed through 2025-2026. All inquiries about the program's accreditation status should be directed by mail to CAHIIM, 200 East Randolph Street, Suite 5100, Chicago, IL, 60601; by phone at (312) 235-3255; or by email at info@cahiim.org.
Graduate Outcomes
Student Satisfaction: 100% of graduate respondents reported a high level of satisfaction with the HIT program on the 2020-2021 survey.

Graduation Rate:

13.64% represents the percentage of students who completed the program in no more than 150% of the stated program length.

The graduation rate represents cohorts that started in 2016-2017 and were scheduled to graduate in 2020-2021

.

Employment Rate:

75% of HIT students are employed based on students who graduated from the program from July 1, 2021, to June 30, 2022.
Program Learning Outcomes
Health Information Technology graduates will successfully demonstrate the following outcomes:
Demonstrate knowledge of the United States healthcare system, to include all healthcare disciplines across the continuum of care and transformation of healthcare from a paper-based environment to an electronic-based environment.

Demonstrate knowledge of the American Health Information Management Association's Code of Ethics for compliance with professional and ethical requirements of Registered Health Information Technicians.

Recognize entry-level knowledge of administration, management, and legal aspects of the patient healthcare record.

Utilize electronic systems for data collection and analysis at entry-level of competency to assure the healthcare system can deliver excellence in care, enabling confidence of healthcare consumers, clinicians, researchers and secondary users of health information data.

Apply critical thinking to correctly classify, code, and index diagnoses and procedures; analyze and report information for cost control, quality management, project management, and strategic planning; design and maintain databases; monitor regulatory standards; facilitate research; and implement system controls to provide patient information privacy and security.

Identify the importance of commitment to professional and ethical behavior, leadership and lifelong learning in the profession of health information management.

Distinguish the value of diversity with clear, appropriate and culturally sensitive boundaries.
Career Outlook
An A.S. in Health Information Technology from Indiana Tech prepares you for a wide variety of in-demand careers. Below, you can explore career fields, salary information and employer demand from our partners at Lightcast, the leading labor market and career data provider in the U.S.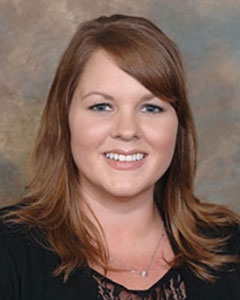 Dr. Megan Patton
Program Lead
Professor Patton has an extensive background in both Health Information Management and Education. She has been in the field for over 20 years, serving in roles such as medical coding, medical billing, data analyst, report writer, consultant, and educator. She is an active member of the American Health Information Management Association (AHIMA) and the Ohio Health Information Management Association (OHIMA). She has served OHIMA as an elected board member, committee leader, and project leader for over 10 years. She holds a doctorate in Education and Leadership in Healthcare, as well as a Master's in Education with an emphasis in Instructional Technology, a Bachelor's degree in Health Information Management, and an Associate Degree in Health Information Technology.
Ed.D., Nebraska Methodist College
M.Ed., American Intercontinental University
B.S., University of Cincinnati
A.S., Hocking College
Faculty Profile