Addictions Counseling, B.S.
College of Arts and Sciences
Drug and alcohol addiction has a siginificant negative impact in the United States as it's destroyed countless families and careers and caused an endless amount unnecessary deaths. Counteracting this negative impact takes work from skilled helping professions who have empathy for others, a passion for advocacy and a desire to make change.
With a degree in addictions counseling from Indiana Tech, you can make a real difference in your community by helping those struggling with addiction find roads to recovery. This progam will equip you with the knowledge, competencies and skills needed to begin a rewarding and high-demand career working with addicted persons.
Why Choose Indiana Tech?
You will develop an entry-level mastery of knowledge about substance use, misuse and effective treatment options for addiction problems.
You will become proficient with state and federal regulations, ethical practices and client-rights issues as they pertain to the counseling field.
You will acquire skills in the engagement and implementation of addiction recovery strategies.
When you complete this degree, you will have completed all undergraduate requirements leading toward a licensed addictions counselor position in the State of Indiana.
We foster an active learning environment, enriched by instructors who possess years of experience in their respective fields.
What You Can Do With This Degree
Below are potential career opportunities available to graduates with this degree. Some opportunities listed may require additional education or certification. Consult your academic advisor for clarification.
Substance abuse counselor
Chemical dependency practitioner
Social worker
Case manager
Intervention specialist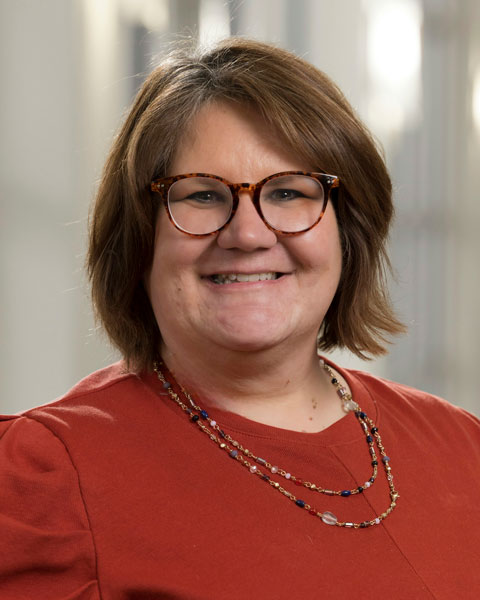 Courtney Shull
Program Lead
With an academic and professional journey marked by profound commitment to social impact, Professor Shull brings a wealth of experience in mental health counseling, community and crisis intervention, drug and alcohol counseling and nonprofit management to her classroom. She has 15-plus years of teaching experience and has since dedicated herself to the cultivation of curious minds and empathetic leaders. Her rich professional background significantly informs her approach to teaching, often fostering an authentic, context-rich learning environment for her students.
Ph.D. in Global Leadership, Indiana Tech, candidate
M.A., Community and Social Psychology, University of Massachusetts Lowell
Faculty Profile