Success Stories
A marketing brochure will only go so far in showing you how an Indiana Tech education can prepare you well for a successful career. That's why we work hard to stay in touch with our graduates so we can develop their Success Stories. First and foremost, we are proud of our graduates and we love letting the world know about their outstanding accomplishments. Secondly, there is no one better to illustrate the impact of an Indiana Tech degree than one who has walked across our commencement stage and dived headlong into his or her career.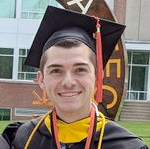 Joey Miller
B.S. in Cybersecurity, 2018
When Joey was researching colleges, he knew he wanted to be a part of a smaller university environment with quality campus facilities. Indiana Tech fit the bill, and then some.
"The small class sizes and personal interactions with professors and other faculty members helped prepare me for communicating effectively in a business environment," said the Rockford, Illinois, native. "I met friends that I am positive I will keep in touch with for years to come, too."
When he left Indiana Tech to work for Ticomix, a custom software development company based in Loves Park, Illinois, Joey had no doubt he was ready to enter the workforce.
"Indiana Tech's Career Center does great work preparing students for the job market, and it helped me form a baseline of what to expect outside the classroom," Joey said. "My degree covered the core concepts I needed, and the senior presentation experience proved helpful when I was asked to give a presentation to prospective clients a few weeks into full-time work."
Joey is now a senior programmer/analyst with Indiana Tech's information technology department.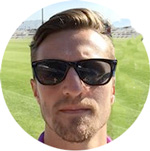 Thomas Rodda
B.S. in Software Engineering, 2010
When Thomas Rodda was a student at Indiana Tech, he scored an internship as a web development intern at Aptera Software. Since then, he has gone on to work for Symantec, as a software quality assurance engineer, and, more recently, to computer giant Apple Computer, as a technical program manager.
As a member of the first graduating class of Indiana Tech's software engineering program, Thomas knew he had his work cut out for him.
"I was in it with some of the smartest programmers around and I started far behind any of them. In addition, most of our computer science classes started at advanced levels," he said. "However, I had a slew of classmates who cared enough to take the time to bring me up to their level. I never thought I really made it to their level, but looking at where I am now, I know I have them to thank for showing me you don't get anywhere without a little help from your friends."
Not only did Thomas find a community within his degree program, but his professors "all loved what they did, and it was obvious in every class," he said. They used that passion to "push us out of our comfort zone and into a place where real understanding could begin," he added.
For Thomas, Indiana Tech's history and foundation gave him the kick-start he needed to do great things
"Indiana Tech didn't just pop up one day and disappear the next. They've built something sustainable that balanced a cool, small-town, middle-America feel with some big-city America output," Thomas said. "Meet with some professors, meet with some students and ask them yourself. You can do some big things at Tech."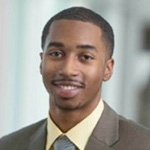 Juwuan Stewart
B.S. in Networking, 2018
For Juwuan, a web platform engineer at Brotherhood Mutual Insurance, being able to frequent Indiana Tech Career Center events like mock interviews, career fairs and professional dress days, helped him come out of his shell and show off his skills.
What was most impactful to him professionally was the opportunity to work alongside and learn from professors who have worked in the field and "being able to talk to my advisors about the career path (I wanted) and what's next to come in the real world."
Looking to the future, Juwuan wants to utilize his network engineering degree to help people progress in their lives through technology. He also looks forward to facing the new and exciting challenges his field will provide.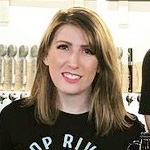 Tessa Wilkins
B.S. in Digital & Graphic Design, 2018
Tess is a freelance graphic designer who has used her creativity and work ethic to rise to prominence within Indiana's craft brewing industry.
While a student at Indiana Tech, she interned with Fort Wayne's Hop River Brewing Co. and continued with the company after graduation to help develop marketing strategy, research and design projects. She also developed marketing material for the Northern Indiana Beer Trail project, a collaborative effort between northern Indiana brewers to increase awareness of the regional microbrewery scene.
Tess speaks highly of her internship experience and the "awesome additions" she gained for her portfolio, as well as courses that helped her develop skills that were necessary in the professional world.
"My course load involved a lot of marketing and advertising classes, which taught me the importance of selling myself to the client," Tess said.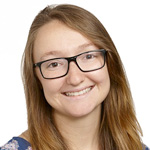 Hannah Wendel
B.S. in Computer Science, 2018
When Hannah graduated in 2018 with a bachelor's degree in computer science, she already had a world of experience to give her a step up into the workforce. Hannah, a software developer at Fort Wayne's Aptera, Inc., had a professor who nudged her toward an internship he felt would be a perfect fit for her.
"I ended up getting the internship and the real world experience is really what set me up for success," Hannah said. "A lot of companies require some kind of experience and having internships provide that… I learned a lot from both of my internships that I would not have learned from any college."
During her first internship, she found herself working for the City of Butler, Indiana, as a GIS (Geographic Information Systems) technician. There, she had the unique opportunity to build a map of a cemetery through digital software–something which had never been done before. Afterward, she presented in Indianapolis at the Indiana GIS conference to discuss her project.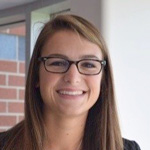 Lauren Ohnesorge
B.S. in Computer Engineering, 2018
When Lauren chose Indiana Tech to pursue computer engineering and continue playing the sport she loves (softball) at the collegiate level, she knew success would not come easy. However, she found that Indiana Tech was the perfect place for her to flourish at both.
"Through the time management necessary to complete my degree as an athlete, Indiana Tech helped develop my abilities to multitask and prioritize," Lauren said. "I have found that my ability to work on several projects at once to complete execution has been my best attribute throughout my career."
While at Tech, Lauren interned at Indiana Michigan Power. Now, she is I&M's lead engineer on its grid modernization project, which entails distributed automation, station SCADA deployment planning and intelligent line sensors.
"Although the electric grid hasn't historically seen much innovation in the last century, utilities are now adapting their grids to face the new challenges and demands being put on the grid by 21st-century technologies—and that's where I come in," Lauren said.