Accelerated BS to BSN Program
In Just 13 Months, You Can Make an Impact of a Lifetime.
Get your bachelor's degree in nursing and start your career faster than you ever imagined through this unique partnership between Huntington University, Indiana Tech, and Parkview Health.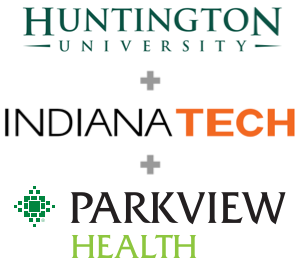 Students who have a bachelor's degree in any field and have completed key pre-requisites can enroll in this full-time, in-person, accelerated program. In just 13 months, graduates can complete the program and start their nursing career immediately. Thanks to the support of Parkview Health, program participants can have their tuition fully paid for over time and a job waiting for them upon graduation at one of the nation's premier health systems.
Program is full-time, in-person, spanning just 13 months from start to completion. All courses are taught by Huntington University's experienced, dedicated nursing faculty.
Students earn a Huntington University bachelor's of science in nursing degree through the program. Huntington's nursing program has proudly maintained a 100% job placement rate for graduates for more than 10 years.
All classes are held in all-new, state-of-the-art facilities on Indiana Tech's Fort Wayne campus, located in the middle of a thriving center of regional health care.
Clinical work during the program takes place at the Fort Wayne locations of Parkview Health, the innovative health care provider frequently recognized as among the best in the nation.
Students who successfully complete the program can have their tuition fully funded and a job waiting for them thanks to the Parkview ABSN Scholars Program made possible by Parkview Health and the Questa Education Foundation.
A Unique Partnership Focused on You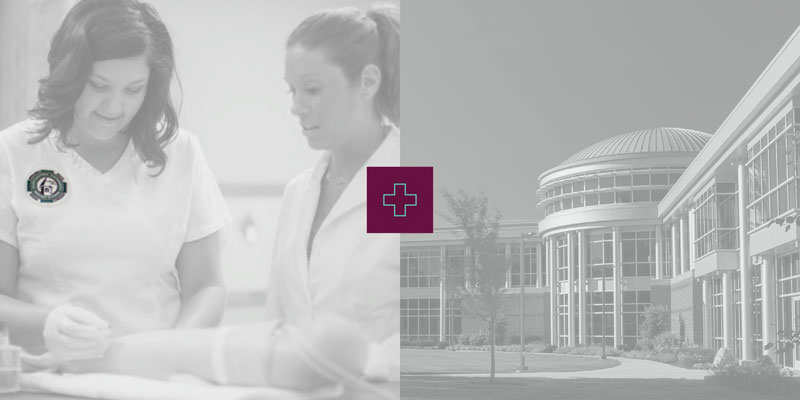 Now, more than ever, there is a critical need for skilled, dedicated nurses. The Huntington University – Indiana Tech – Parkview partnership brings together a high-quality degree program, outstanding facilities in a convenient location, and a strong relationship with the leading regional health care provider to ensure graduates are well-positioned to enter this compelling field.
This program is also the perfect choice for students looking for a career that is more than just a job. Huntington University has a long legacy of helping students align their work with their commitment to service and faith. And Indiana Tech's proven commitment to student success ensures you'll have the support you need, every step of the way.
Ready to turn your passion into your purpose?
Non-Profit, Fully Accredited
The baccalaureate degree program in nursing at Huntington University is accredited by the Commission on Collegiate Nursing Education, 655 K Street NW, Suite 750, Washington, DC 20001, 202-887-6791.
Huntington University's nursing program also holds accreditation from the Indiana State Board of Nursing. Both Huntington and Indiana Tech are non-profit universities fully accredited through the Higher Learning Commission.
[partial landing/bsn]