TEC Library
TEC Library
Indiana Tech's Teaching Excellence Center (TEC) is located in the Cunningham Business Center, Room 113. There's a bookshelf that already has books you can check out and there's comfortable furniture if you just want a quiet place to have a cup of coffee and speak with colleagues.
How to borrow books?
Each TEC book has a pocket inside the front cover with a card already in it.  If a faculty member wishes to borrow a book for a couple of weeks, he/she should remove the card from the pocket, write the date he/she is borrowing the book, print his/her full name on the card legibly and leave the card in the "collector box" on the shelf. We will help you to enter the information into the online form.

Here is an online form in which you can see the information about our book list and the borrowers' names. If you are interested to borrow a book that has been checked out, please contact us (at SLHamman@indianatech.edu). Thank you!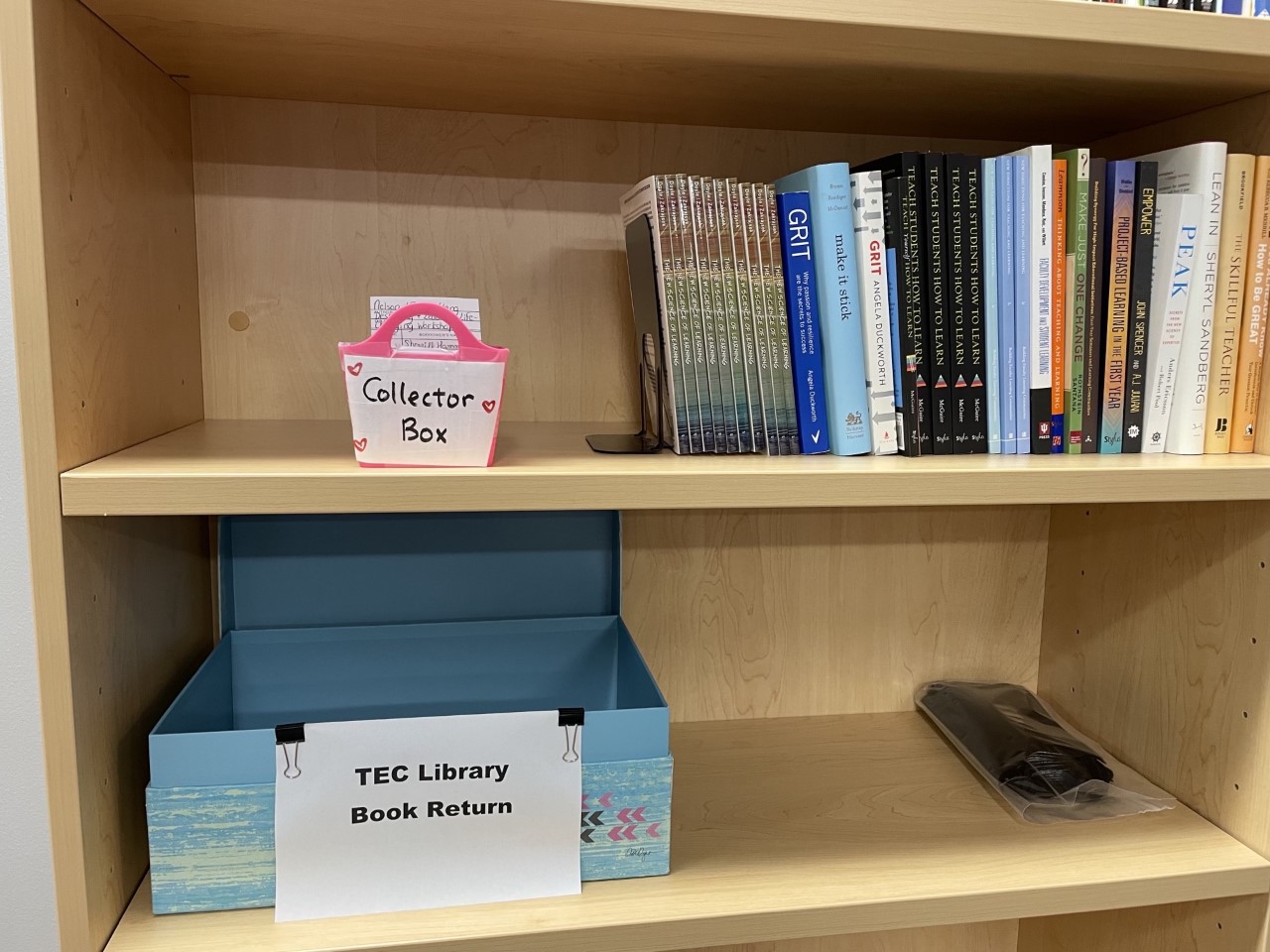 How to return books?
Please place your books in the "TEC Library Book Return" box. Then we will take care of the rest.
Thank you so much! Please enjoy!~ 😊