Digital Graphics & Design, A.S.
College of Arts and Sciences
Graphic communications is a discipline in which information is creatively conveyed visually. This program is for students who have an interest in graphic design using computer technology. Emphasis is on concept development and acquiring the technical skills for visual communication.
You will use your creativity, knowledge of design theory, and technology skills to serve the graphic communication needs of a wide variety of businesses and industry. These include advertising and marketing, in-house design departments, publishing, web design firms, Internet companies and communication graphics.
Career Options
Career Opportunities with an associate degree in digital graphics and design include:
Website design
Advertising
Web application design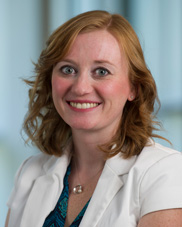 Dr. Alicia Wireman
Program Lead
Dr. Wireman's background includes experience in print journalism, freelance reporting and digital communication development. In addition to serving as editor-in-chief of the Grand Valley Lanthorn, she developed digital content for various online platforms. She is currently a member of the Society for Professional Journalists, the Central States Communication Association, the National Communication Association and the Public Relations Society of America. She publishes in peer-reviewed journals that focus on leadership and communication and presents at conferences every year.
Doctor of Philosophy in Global Leadership, Indiana Tech
Master of Arts in Communication, Purdue University
Bachelor of Arts in English Language and Literature, Grand Valley State University