Criminal Justice – Crime Analysis, B.S.
College of Arts and Sciences
Do you possess strong critical thinking skills, a sharp attention to detail and a desire to prevent crime? Consider pursuing a Bachelor of Science in Criminal Justice from Indiana Tech with a concentration in crime analysis. There is a growing need for professionals who are capable of analyzing crime and crime scene evidence from multiple perspectives.
Your curriculum will give you a blend of criminological theory and experience with computer software and analytical techniques that will help you develop methods of predicting, preventing and controlling crime. You will learn how to use data to devise solutions to crime problems and formulate crime prevention strategies.
Why choose Indiana Tech?
Your curriculum will include classes that emphasize a psychological understanding of criminal behavior. These courses, based on understanding the way criminals think and act, will help you achieve a unique experience in understanding the crime scene, evidence and profiling.
You will acquire a big-picture perspective on crime analysis while developing the knowledge base you will need to influence decisions at the policy and procedural level.
This program encourages collaboration and interaction among classmates and faculty. You will build relationships and belong to a community of professionals who share your interests in the field of crime analysis.
Working with industry-standard software, you will learn to examine data from multiple sources, use mapping programs, develop reports and perform other career-building tasks.
Indiana Tech fosters an active learning environment, enriched by instructors who possess years of experience in their respective field
Careers in this Degree
What you can do with this degree Graduates with this degree have pursued careers in the following fields:
Local, state and federal law enforcement
Private laboratories
Coroner and medical examine
Job Outlook
Below are some of the potential career opportunities available to graduates with this degree. Additionally, you will find national statistics for average annual salaries and projected job growth, as identified by BLS.gov statistics. Salaries can vary based on the market in which you live and the prior experience you bring to the position.
Forensic science technician

$57,850/year
Job outlook through 2026: 17 percent increase
Criminal investigator

$78,120/year
Job outlook through 2026: 9 percent increase
Forensic investigator

$75,230/year
Job outlook through 2026: 9 percent increase
Warriors in the Workplace
Warriors in the workplace Indiana Tech graduates with this degree have earned jobs at:
Fort Wayne Police Department
Federal Bureau of Investigation
Indiana State Police
Department of Natural Resource
Internship Opportunities
Internship opportunities Indiana Tech students pursuing this degree have interned with:
Indiana State Police Crime Lab
Michigan State Police Crime Lab
FBI Crime Lab
Department of Homeland Security Crime Lab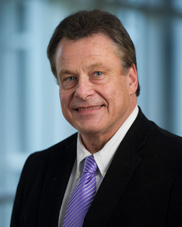 Dominic Lombardo
Program Lead
Professor Lombardo had a 14-year career with the Los Angeles Police Department. While with LAPD, he became an expert on gang culture within the city. His responsibilities included gathering intelligence on gang activities, investigation and clearing of gang-related homicides and overall suppression of gang-related criminal activity within the Los Angeles area. While developing into a specialist in this area of law enforcement, Dominic was called upon to provide training to several other agencies within Los Angeles County and other agencies that were less experienced in dealing with the growing gang-related activity that was infiltrating their jurisdictions. He was also an officer with the robbery/homicide and the vice and narcotic divisions, and he was a training officer for new LAPD recruits. Professor Lombardo approaches teaching criminal justice with pride and passion. He has been with Indiana Tech's Center for Criminal Justice since June 2013, sharing his experiences from the force while stressing the societal necessity for an effective, fair and trustworthy criminal justice system. He is currently pursing a Ph.D. in Global Leadership from Indiana Tech.
MBA, Indiana Wesleyan
B.S., Ball State University