Criminal Justice – Administration, B.S.
College of Arts and Sciences
When you have a career in criminal justice, much of what happens goes on behind the scenes. Helping you navigate that behind-the-scenes landscape is the focus of Indiana Tech's concentration in criminal justice administration.
Managing the operations of a police organization requires a unique ability to understand the needs of the community being served, as well as the components of the organization. If you want to pursue a career in law enforcement or private investigation, the courses in this concentration will give you a broader understanding of the rationale for decision-making within criminal justice organizations. In the end, we will help you fulfill your desire to make a real difference in your community.
Why choose Indiana Tech?
Our program employs a multidisciplinary approach that will give you a chance to explore many different topics and areas of interest in the criminal justice field.
You will acquire a solid foundation of essential criminal justice principles such as effective patrol, community policing and crisis intervention for police and leadership administration in criminal justice organizations.
Our coursework will help you hone your problem-solving skills. This will help you progress professionally at a much faster rate and develop more promising career opportunies within the field.
Indiana Tech fosters an active learning environment, enriched by instructors who possess years of experience in their respective field
Careers in this Degree
What you can do with this degree Graduates with this degree have pursued careers in the following fields:
Local, state and federal law enforcement
Private sector law enforcement
Probation/Parole
Correctional administratio
Job Outlook
Below are some of the potential career opportunities available to graduates with this degree. Additionally, you will find national statistics for average annual salaries and projected job growth, as identified by BLS.gov statistics. Salaries can vary based on the market in which you live and the prior experience you bring to the position.
Police officer

$62,960/year
Job outlook through 2026: 7 percent increase
Private investigator

$50,700/year
Job outlook through 2026: 11 percent increase
Criminologist

$57,850/year
Job outlook through 2026: 17 percent increase
Correctional officer

$43,510/year
Job outlook through 2026: 7 percent decrease
Warriors in the Workplace
Warriors in the workplace Indiana Tech graduates with this degree have earned jobs at:
Fort Wayne Police Department
Federal Bureau of Investigation
Indiana State Police
Department of Natural Resource
Internship Opportunities
Internship opportunities Indiana Tech students pursuing this degree have interned with:
Allen County Community Corrections
Allen County Adult and Juvenile Probation
Indiana State Police
Various municipal law enforcement agencies in the region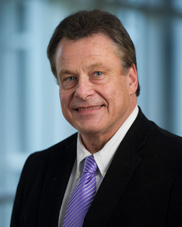 Dominic Lombardo
Program Lead
Professor Lombardo had a 14-year career with the Los Angeles Police Department. While with LAPD, he became an expert on gang culture within the city. His responsibilities included gathering intelligence on gang activities, investigation and clearing of gang-related homicides and overall suppression of gang-related criminal activity within the Los Angeles area. While developing into a specialist in this area of law enforcement, Dominic was called upon to provide training to several other agencies within Los Angeles County and other agencies that were less experienced in dealing with the growing gang-related activity that was infiltrating their jurisdictions. He was also an officer with the robbery/homicide and the vice and narcotic divisions, and he was a training officer for new LAPD recruits.Professor Lombardo approaches teaching criminal justice with pride and passion. He has been with Indiana Tech's Center for Criminal Justice since June 2013, sharing his experiences from the force while stressing the societal necessity for an effective, fair and trustworthy criminal justice system. He is currently pursing a Ph.D. in Global Leadership from Indiana Tech.
MBA, Indiana Wesleyan
B.S., Ball State University