Keynote
Internationalization During a Time of Civil Unrest: Historical Roots from the Reformation and Enlightenment
Douglas A. Barcalow, EdD/Indiana Tech 
History, when viewed through the lives of individuals, can serve to provide lessons for the challenges of our own lives. Through a survey of the European eras of the Reformation and Enlightenment, and the lives of two individuals-Erasmus (1466-1536) and Comenius (1592-1670)-we will examine the world in which they lived, and the lessons they can offer us as we seek to be "global citizens of the world."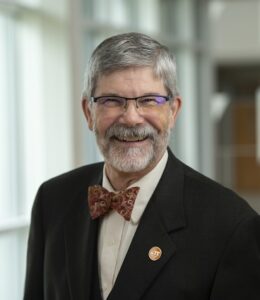 Dr. Barcalow has been involved in higher education for over 35 years. He began his academic career as a faculty member, and later moved into administration. During his career he has been a Department Chair, Associate Dean, Associate Vice-President for Academic Affairs, Director of the Graduate School, Director of the Virtual Campus, and always a teacher. He is currently retired from full-time academic work, but remains active as an adjunct faculty in the PhD Global Leadership program at Indiana Tech, where he has taught since 2010.
Education 
Ed.D., Adult and Continuing Education, Northern Illinois University, 1986
M.A., Christian Education, Trinity Evangelical Divinity School, 1976
Research Interests and Selected Publications 
Preferred research methodology: qualitative
Research interest: global curricular developments, educational foundations, underrepresented groups, and higher education/administration.
Dissertation: "Continuing Education in the Bible College Movement:  A Historical Study." Northern Illinois University, 1986.
Professional Associations and Service (retired)
Higher Learning Commission of the NCA
Midwest Association of Graduate Schools
Independent Colleges of Indiana (ICI)
International Leadership Association (ILA)
Away from Work
Doug is married to Pam, his bride of 50 years (as of this August). He has three adult children, all happily married, and seven grandchildren.
Personal hobbies include reading, woodworking, home repair, and watching old movies. He and Pam enjoy hiking, biking, Ballroom dancing, and good coffee. Dr. Barcalow is an ordained minister with the Evangelical Free Church of America (EFCA).
*All conference sessions will be administered via Microsoft Teams.