Robert J Fontaine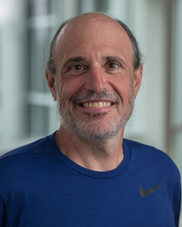 Professor, Information Systems
School of Computer Sciences
Phone: 260.422.5561, ext. 2305
Email: rjfontaine@indianatech.edu
Office: Zollner Engineering Center, Room 111B
Office Hours:
| | |
| --- | --- |
| Monday |  2:00 PM – 4:00 PM |
| Tuesday |  12:00 PM – 2:00 PM |
| Wednesday |  2:00 PM – 4:00 PM |
| Thursday |  12:00 PM – 2:00 PM |
Office hours are during regular classes only.
Class Information
IS 2300 Programming II
IS 3200 Cybersecurity II
IS 3300 Programming III
IS 4700 IS Senior Project II
IS 4750 Cybersecurity Project II
IS 4950 IS Internship
Academic Advisor Roles
Information Systems B. S., CyberSecurity B. S.
Academic Degrees
MBA, Indiana Tech
B.S., Electrical Engineering, Union College
Professional Experience
Avionics Software Engineer, ADA and C++
Additional Information
http://indianatech2.net – Professor Fontaine created and administers a supplementary website for students enrolled in information systems and web design courses at Indiana Tech. It provides instructions for creating programs, information about student accounts, help creating databases, links for compilers and programs, directions for submitting their work as well as references and tutorials to get started.
IndianaTech iPhone App – Professor Fontaine created and maintains an iPhone app on the App Store.  The Indiana Tech mobile app connects you to our university website wherever you are. Current students, alumni & friends, parents, faculty & staff, and visitors can now be just one click away from up to date information, schedules, news, sports and more!