Michael Dunne-Steece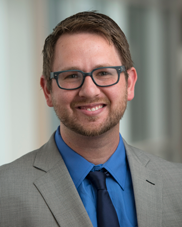 Office Hours
Monday 8 am – 10 am
Tuesday 8 am – 9:30 am
Wednesday 8 am – 10 am
Thursday 9 am – 11 am
Friday 9 am – 10 am
Please feel free to schedule an appointment
Professor Dunne-Steece will meet with students outside of regular office hours with an appointment.  
Class Information
HS 1200 – Intro to Human Services
HS 1500 – Human Services Programming
PSY 1700 – Intro to Psychology
SS 2800 – Intro to Sociology
SS 2410 – World History
SS 2440 – History of Modern America
PSY 3770 – Assessment in Psychology
PSY 3750 – Interview Strategies for Helpers
PSY 2000 -Understanding Diversity
PSY  3730 – Aging
PSY 2510 – Theories
PSY 2520 – Abnormal Psychology
Academic Advisor Roles
Human Service Majors
Academic Degrees
Indiana University – MSEd, Counselor Education
Indiana Institute of Technology – BS, Human Services
Professional Experience
Prior to working in higher education, Professor Dunne-Steece spent the first years of his career in human services working in the areas of: leadership,  adolescent sex offender rehabilitation, trauma focused therapy, geriatrics, management, case management, long term care operations, dementia programming, clinical social work, nursing, public relations, and advocating. Professor Dunne-Steece is a licensed marriage and family therapist (LMFTA).
Selected Publications/Presentations
2009 – planned, organized and hosted fundraiser for The Juvenile Diabetes research foundation
2010 – planned, organized and hosted fundraiser for The Cystic Fibrosis Foundations
2011 – planned, organized and hosted fundraiser for Ovarian Cancer Research
2018- Co-revised the ASOP (adolescent sex offender program) treatment manual
Professor Dunne-Steece  has spoken to various organizations, such as: high schools, universities, and healthcare centers about dementia education
Professor Dunne-Steece has spoken to various groups about young widowhood and grief
Additional Information
Professor Dunne-Steece is passionate about higher education and the human service field.  He has worked in various roles in the human service sector; roles include: certified nurse aide, qualified medication aide, social service coordinator, department director, various leadership roles, and mental health therapist.  His favorite position, prior to academia, was working with adolescent sex offenders.  Professor Dunne-Steece is currently working on understanding more about recidivism rates and successful treatment for adolescent offenders.  In his recreation time, he enjoys spending time on the lake with his husband and three children, traveling, playing tennis, reading, bicycling, and watching horror movies with his oldest son.