Linda Valley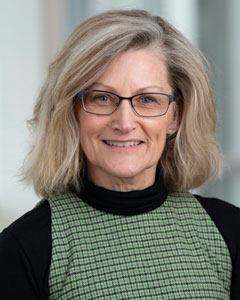 Assistant Professor of Rhet/Comp and Writing Center Director
College of Arts and Sciences
Phone: 260.422.5561 x2466
Email: lmvalley@indianatech.edu
Office: Snyder Academic Center, room 245
Office Hours:
Monday through Friday 1-3 pm
Or anytime I am in my office, please stop in.
Class Information
ENG1000 Introduction to College Reading
ENG1100 Introduction to College Writing
ENG2900 Writing Center Tutor Training
ENG1272 Analytical Writing
Academic Degrees
Master of Arts
English: Rhetoric and Composition
Ball State University (2011)
Bachelor of Science
Secondary Education: English major; Psychology minor
Indiana University, Purdue University-Fort Wayne (2001)
Professional Experience
Indiana Tech, 2018-present: Writing Center Director
Indiana Writing Project, 2009 – 2017: Vice President and Invitational Leadership Institute & Summer Programs Co-director
Southwest Allen County Schools, 2001 – 2016: English, Composition, Read180, Language Arts Essential Skills Teacher; Department Chair, Team Leader, In-Service and Professional Development Presenter
Selected Publications/Presentations
"Getting Students to Write for a Real Audience." Fort Wayne Teaching Conference, 2018.
"Re-envisioning Invitational Leadership Institute – A Hybrid." National Writing Project National Convention. 2016
"I-Search Paper: Learn How." Best Practices Showcase Presenter. University of St. Francis. 2014
 "Understanding and Promoting Authorship in the Middle School Classroom." Ball State University. 2011.
Southwest Allen County Schools District In-service and Professional Development Presentations:
"Reading and Writing Workshop Methods." 2013
"Writing Workshop Basics." 2012
"Intersecting Technology and Learning Places." 2012
"I-Search Research." 2011
"Writing Trends." 2009
Additional Information
2007 – Summit Middle School Teacher of the Year
2001 – Outstanding Future Teacher, Indiana Association of Colleges for Teacher Education
My life passion is to learn — to progress academically, personally, and spiritually and to share that adventure with others. This can happen while I'm researching, teaching, drinking coffee or taking in the sights, smells, and sounds of Lake Michigan. As a life-long-learner, I encourage my students to risk — even failure — to discover their voice and their passion.