Dr. James Schaffer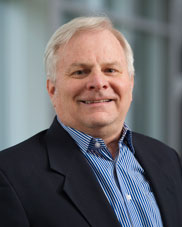 Professor of Business Administration
College of Business
Phone: 260.422.5561, ext. 2429
Email: jbschaffer@indianatech.edu
Office: Cunningham Business Center, Room 311B
Office Hours
TW: Noon-6 p.m.
R: Noon-4 p.m.
Academic Advisor Roles
Management, Organizational Leadership
Academic Degrees
Ph.D., Indiana University, Leadership in Higher Education Administration and Industrial and Organizational Psychology
Advanced Graduate Study, Harvard University Administration, Planning and Social Policy
M.S., Oklahoma State University, Leadership in Higher Education Administration
B.A., Oral Roberts University, Biblical literature and Business Administration
Professional Experience
Indiana Tech – Director of Academics & Operations, Indianapolis Campus
Indiana Tech – Senior Grant Writer and Director of Career Services
Right Management – Vice-President for Professional Services, Indiana Region
Bernard James Management Consulting – Owner/Provider of management consulting services
Oral Roberts University – Director of Career Services
Selected Publications/Presentations
Recently completed research on the perspectives of HR Professionals regarding Executive Coaching. The title of the publication to be completed in 2014 is "Coaching — What HR Professionals Really Want.
In 2012, after receiving survey results from more than 1,200 leaders, completed the publication titled "Coaching: What Leaders Really Want."
Have provided more than 45 presentations to regional non-profit, government, for-profit companies and service organizations such as Rotary and Kiwanis on the topics of leadership and personal development in the work place.
Additional Information
Raised in Fort Wayne attending North Side High School. For more than 30 years have provided educational or related professional services in the areas of leadership, executive development, change management, career development and personal development in the work place.
Present research and community service efforts focus on executive coaching, global leadership, and the development of high potential candidates within organizations.