Gail Amstutz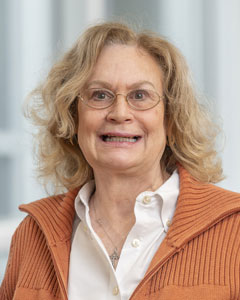 Assistant Professor of Accounting and Finance
College of Business
Phone: 260.422.5561, ext. 2464
Cell Phone: 260.797.2794
Email: gaamstutz@indianatech.edu
Office: Cunningham Building, Room 215C
Office Hours:
M: 9 – 10 am, 2 – 3 pm
T: 1 – 2 pm
W: 9 – 10 am, 2 – 5 pm
F: 9 – 10 am
And, by appointment, or virtually
Class Information
BA 1200 Foundations of Business
BA 2200 Personal Finance
BA 4910 Business Policy /Strategic Planning
ACC 2500 Individual Income Tax
ACC 3500 Corporate Income Tax
ACC 4700 Advanced Accounting I
ACC 4740 Advanced Accounting II
Academic Advisor Roles
Traditional Undergraduate Accounting Students
Academic Degrees
Master of Business Administration, Taylor University
Bachelor of Science in Business, Accounting, Indiana University
Professional Certifications: CPA
Member of Allen County Financial Stability Partnership
Member of American Accounting Association
Member of Financial Executives International
Member of Indiana CPA Society
Serve on the Risk Management Committee for Indiana Tech
Serve on the Honors Program Committee for Indiana Tech
Serve on the Diversity and Inclusion Committee, Faculty Senate
Professional Experience
Full-time faculty, College of Business – Accounting/Finance, Indiana Institute of Technology, Ft Wayne, IN (2015 to present)
Full-time faculty, School of Business – Accounting, Ivy Tech Community College, Ft Wayne, IN (2012 to 2015)
Adjunct faculty, Accounting and Finance, Ivy Tech Community College, Indiana Wesleyan University (2005 to 2011)
Twenty years accounting experience working for a variety of organizations both in corporate and public accounting – including insurance industry financial reporting, analysis and tax work.
Volunteer Income Tax Assistance program (VITA) Allen County, Indiana
Selected Publications/Presentations
February 2018 Presented at the Fort Wayne Teaching Conference
August 2018 Presented at Ivy Tech Community College 'College 101'
Direct Readings Guides for Improved Student Engagement, FW Teaching Conference 2018
Volunteer Income Tax Assistance (VITA) Program
Presentations in tax and insurance for self-employed individuals
Financial Literacy Allen County, Indiana
Co-chair Society of Future Accountants (student org.)
Co-chair Fellowship of Christian Athletes (student org.)
Additional Information
I began teaching adult education classes (keyboarding, Word, Excel) on a volunteer basis through our church. After I completed my MBA, I had the privilege of teaching as an adjunct faculty in Accounting for six years. During this period I continued to work full-time as a Controller for a reinsurance firm.  In 2012, I accepted a full-time faculty position at Ivy Tech Community College – Northeast.  I have taught a variety of accounting and finance classes.
I am passionate about learning and encouraging others. Having a background working in business, I like to bring real life examples into the classroom to help demonstrate the concepts being taught.
I am a local; born and raised in Fort Wayne, Indiana. Church, family, friends, and community are important to me. I am a great believer in giving back to others through volunteer service. I am married to a wonderful guy – John. We have a golden retriever named Buck. Buck is very active and likes the water: lake, puddles, rain, you name it! I like to travel and cook.