Darryl Togashi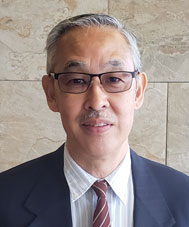 Director/Assistant Professor of Cybersecurity
Talwar College of Engineering and Computer Sciences
Phone: 260-422-5561, ext. 2126
Email: dktogashi@indianatech.edu
Office: Cunningham Business Center, Office 105A
Office Hours
Coronavirus (COVID-19) Information (click here for more information)
NOTE: Due to COVID-19 on-campus office hours are preferred by appointment only so that we can keep it one student per visit. Masks will be optional during the meetings.
Use the following link to schedule a time: https://calendly.com/dktogashi
If you cannot make my office hours email me the day(s) and time(s) you can meet for an appointment at dktogashi@indianatech.edu.
*Office hours are subject to change.
**Virtual meeting link and information.
Dial-in number (US): (425) 436-6396
Access code: 882679#
International dial-in numbers: https://fccdl.in/i/dktogashi
Online meeting ID: dktogashi
Join the online meeting: https://join.freeconferencecall.com/dktogashi
For additional assistance connecting to the meeting text 'Call Me' to the Dial-In number above and you will be called into the conference. Message and data rates may apply.
Class Information
Summer 2022 Semester
| | | | | |
| --- | --- | --- | --- | --- |
| Class Code | Title | Days/Week | Class Time | Room |
| CYS 4100 DAY AA | Cybersecurity Project I | W | 1:00 PM – 2:00 PM | CN110 |
| CYS 4950 DAY AA | Cybersecurity Internship | TBD | TBD | TBD |
Academic Advisor Roles
WICE (Women in STEM):
All are welcomed if you want to learn more about cybersecurity and engineering. We will be planning on special projects such as Tesla Coil Kit project, Lock picking event, robotic arms, Raspberry PI, guess speakers, and more. Also having FUN!! You can contact one of the club advisers for more information: Anna Nagle (ASNagle@indianatech.edu) or Darryl Togashi (dktogashi@indianatech.edu).
Professional Experience
AWARDS and ACHIEVEMENTS
Appointed Vice President of Infragard Indiana (2022)
Successful Program of Study for CAE-CD designation for Indiana Tech (2022)
Parkview Health Cybersecurity Challenge Coin Award (2021)
Successfully renewed our CAE-CD designation for Ivy Tech Community College (2018)
PROFESSIONAL DEVELOPMENT
ISO 27001 Foundations Course – Advisera (Currently in this class May 2022)
Boot Camp – Mobile Forensic Tools – Video Forensics – Florida International University – Global Forensic and Justice Center (Apr 2022)
Teaching Digital Forensics Workshop – Florida International University – Global Forensic and Justice Center (Apr 2022)
Deep Dive into Mobile Forensics (Mar 2022)
Creating Effective Assessments (HLC) (2021)
Cisco CyberOps Class (2018)
AWS Certified SysOps Administrator Class (2018)
Computer Hacking Forensics Investigator Training (2017)
Additional Information
AWARDS and ACHIEVEMENTS
Appointed Vice President of Infragard Indiana (2022)
Led the Program of Study for CAE-CD application for Indiana Tech (2022)
Parkview Health Cybersecurity Challenge Coin Award (2021)
Successfully renewed our CAE-CD designation for Ivy Tech Community College (2018)