Darryl Togashi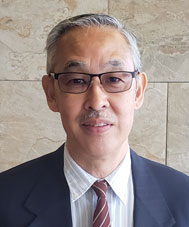 Director of Cybersecurity Program
School of Computer Sciences
Phone: 260-422-5561, ext. 2126
Email: dktogashi@indianatech.edu
Office: Cunningham 105A
Office Hours:
Coronavirus (COVID-19) Information (click here for more information)
Due to COVID-19 Indiana Tech has no on campus classes for the rest of the semester, for current information look at the COVID-19 link above.
My classes will be ran online through your class Blackboard Collaborate and my Online Office hours will be held through Free Conference Call, see links information below.
NOTE: Office hours you can click on the link or dial-in and use the access code.
If you cannot make my office hours email me the day(s) and time(s) you can meet for an appointment.
*Office hours are subject to change.
Academic Advisor Roles
WICE (Women in Cybersecurity and Engineering):
All are welcomed if you want to learn more about cybersecurity and engineering. We will be planning on special projects such as Tesla Coil Kit project, Lock picking event, robotic arms, Raspberry PI, guess speakers, and more. Also having FUN!! You can contact one of the club advisers for more information: Anna Nagle (ASNagle@indianatech.edu) or Darryl Togashi (dktogashi@indianatech.edu).
Professional Experience
I've worked in the industry for over 20 years from cabling networks to managing international teams, working my way from the bottom up so to speak. Hands on with building servers (Linux, Microsoft, and Macintosh), developing websites/databases/applications, managing/securing networks, managing international projects, etc. I've been teaching since 2005 and in the last fours years I have become more focused on cybersecurity which allowed me to become a member of the Governor's Council on Cybersecurity for Indiana, and Infragard Member in the Education Sector for Indiana.
As the National Collegiate Cyber Defense Competition Director for Indiana I've hosted this event for the last four years in Fort Wayne, where I might note the Cyber Warriors have won each year I hosted it, led by their coach Matt Hansen. More about the Cyber Warriros at  https://techcyberwarriors.org/.
We are making great strides in our cybersecurity program. We are building a Cybersecurity Center here at Indiana Tech which will help our students and community gain better cybersecurity awareness and competency, click here for more information.