Dale Wright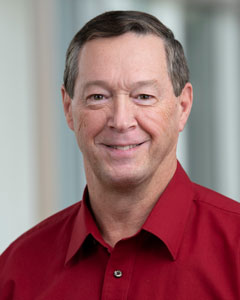 Assistant Professor, Mathematics
College of Engineering
Phone: 260.422.5561, ext. 2459
Cell Phone: 260.438.5255
Email: dawright@indianatech.edu
Office: Zollner Engineering Center, Room Z006
Office Hours:
MW: 8-9 am, 11-12 pm, 1-2 pm
TR: 8-9 am, 11-2 pm
F: 8-9 am, 11-12 pm
Class Information
MA 1055 Applied Trigonometry
MA 1090 PreCalculus
Academic Advisor Roles
Mathematics
Academic Degrees
Masters, Christian School Administration, Grace Seminary
B.S., Mathematics Education, Cedarville College
Professional Experience
Computer/audio/video specialist @ The Chapel (Fort Wayne, IN)
Assistant Administrator, Athletic Director, High School Mathematics teacher @ Blackhawk Christian School (Fort Wayne, IN)
Selected Publications/Presentations
No information available.
Additional Information
Athletics has always been a significant part of my life. I have coached T-ball through assisting a high school baseball team that won an IHSAA State title and basketball on the high school level.
I enjoy following Ohio State football.
Additionally, I am actively involved at Woodburn Missionary Church.
Woodworking and fishing are my hobbies.