Dr. Carrie Duke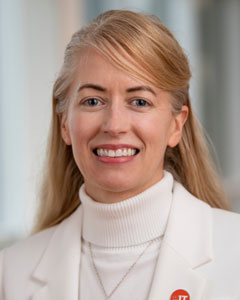 Assistant Professor of English
College of Arts and Sciences
Phone: 260.422.5561, ext. 3476
Email: CXDuke01@indianatech.edu
Office: Snyder Academic Center, Room 256
Office Hours
MWF: 8:30-9:00 a.m., 12:00-1:00 p.m., 1:50-2:30 p.m.
TR: 1:50-2:30 p.m. (online appointments)
Appointments Available upon Request
Class Information
ENG 1100: Introduction to College Writing
ENG 1252: Argumentative Writing
ENG 1272: Analytical Writing
Academic Degrees
Ph.D., English, Ball State University (2017)
Masters, English, Indiana University – Purdue University Fort Wayne (2007)
Bachelor's, English, University of Saint Francis (2000)
Professional Experience
English Lecturer, Indiana Tech 2018-2019
Adjunct English Instructor, 2008-09, 2014, 2017-2018
Doctoral Assistant in the Learning Center, Ball State University 2014-2016
Graduate Assistant (Teaching English), IPFW 2006
ESL Teaching Assistant, Japanese Exchange and Teaching Programme 2002-2003
Selected Publications/Presentations
Publications:
"'Long Days under the Sloped Glass': Greenhouse Memories in 'Transplanting.'" A Field Guide to the Poetry of Theodore Roethke, edited by William Barillas, Ohio UP, 2020.
"Recovering John Muir's Wild Gardens." Writing the Environment in Nineteenth-Century American Literature, edited by Steven Petersheim and Madison Jones, Lexington, 2015.
"Narrative Nostalgia and Embodied Gender Inversion in My Ántonia." Willa Cather Newsletter and Review, vol. 56, no. 3, 2013.
Presentations:
"The Sound of Play in the Writing Classroom." National Organization of Student Success, Nashville, TN 2020.
"Incorporating Community Engagement in Composition Courses." Humanities Educators in STEM Environments. Fort Wayne, IN 2019
"The Ecology of African American Conjure Gardens." Midwestern Conference on Literature, Language, and Media. NIU, Dekalb, IL 2018
"Restoring Our Students' Neural Resources." Fort Wayne Teaching Conference. Fort Wayne, IN 2018
"Cultivating Subversive Plots: Sharing Spiritual Kinship in Native American Women's Gardens." Eleventh Native American Symposium. Durant, OK 2015
"Re-imagining the Unimagined through the Space of the Garden: Karen Tei Yamashita's Tropic of Orange and Leslie Marmon Silko's Gardens in the Dunes." MMLA. Detroit, MI 2014
"John Muir's Wild Gardens." SAMLA. Atlanta, GA 2014
"Commodification in Oroonoko." Early Atlantic Reading Group Colloquium. Purdue, 2013
"Consuming Gender: The House of Mirth." Purdue University Graduate Student Symposium. 2013
"Thoreau and the Tactics of Poverty." Practical Criticism Midwest. Ball State, 2013
"'The Waste Land' in Dialogue with Parallax." SAMLA. Durham, NC 2012
"Reassessing the Shadow of Nature: Feminist Responses to Walden." PAMLA. Seattle, WA 2012
"Figures in the Flood: Finding a Human Nature from Walden to Housekeeping." International Society for the Study of Religion, Nature, and Culture. Malibu, CA 2012
"Marilynne Robinson's Ecocritical Discourse." John Burroughs Conference. Oneonta, NY 2012
"Repercussions of Commodified Genre: Barry Lopez's River Notes." Conference on the Sowell Family Collection. Texas Tech, 2012
"Reconfigured Bodies in My Ántonia." The 38th Interdisciplinary Symposium by The Center of Great Plains Studies. Lincoln, NE 2012
Additional Information
NIU Founders' Award for Best Conference Proposal, 2018
Nomination for Alumni Association Distinguished Dissertation, 2017-2018
Certificate of Achievement, Ball State University, 2013-2016