Bonnie Wilkins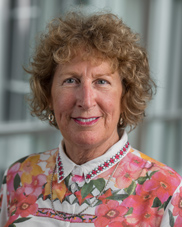 Director & Associate Professor of Health Information Management
College of Arts and Sciences
Phone: 260.422.5561, ext. 2541
Cell Phone: 616.405.0809
Email: bjwilkins@indianatech.edu
Office: Keene Building, Room 233
Office Hours
Monday – Friday: 8:30 a.m.-5:00 p.m.
Class Information
HIT 1100 Medical Terminology
HIT 1200 Health Info Tech & Systems
HIT 2000 Health Data Management
HIT 2200 Health Priv and Sec
HIM 4950 Professional Practice Experience
Academic Advisor Roles
Health Information Management, Health Information Technology,
Academic Degrees
M.S., Health Information Management, The College of St. Scholastica (2012)
Masters Certificate in Health Information Exchange
B.S., Business Administration and Management, City University of Seattle (1984)
Professional Experience
Wilkins Hardware Co. President and Co-Founder 1/1997-2007
Selected Publications/Presentations
Presenter:
Assembly on Education 2016: HIM Curricular Competency Domain I: Data Content, Structure & Standards
Co-Presenter:
Benefit to Program of Attendance at AHIMA AOE Conference (1/12/17) to Indiana Tech Faculty In-Service Online Retention and Success (2016). Indiana Tech Faculty and to Administration Innovation in Professional Practice Experience (2014).      AHIMA Faculty Development Institute (FDI) Educating the Future of HIT (/24/13). Indiana Tech Faculty Tea.
Additional Information
My healthcare experience began while still in high school. I worked in psychiatric hospitals after school and continued as an adult until earning a Business Administration degree. In 1985, I founded a business and built annual revenue from zero to $1M over 20 years. I developed all educational materials and programs, taught and monitored the skill acquisition of numerous new employees, and developed the abilities of permanent staff.
I hold the Registered Health Information Administrator (RHIA) credential and a Masters in Health Information Management & Exchange (MHIM), from The College of St. Scholastica of Duluth, MN. I have experience with Epic, NextGen, and Cerner Electronic Health Records in four healthcare systems.
In my business I valued the management of data that electronic information systems provided. My life took a turn when my adult son was diagnosed with a malignant brain tumor at age 23. I experienced up close and personal the lack of communication in the sharing and transmittal of vital health information. I found this to be injurious and appalling. I was aroused to apply my data management skills to improve the sharing of health information to improve care delivery and outcomes. I earned a Master in HIM and feel part of the movement to transform healthcare. I share my passion for the benefits technology brings to health information with students seeking to gain entry or advance in this exciting and evolving field.
My husband and I have been married for 41 years, and are parents to our son and two younger daughters. We raised our kids on the beautiful southwest Michigan lake-shore community of Saugatuck. I love yoga and hiking in the dunes as frequently as I can. I moved to Fort Wayne to teach Health Information Technology as a full-time, resident instructor at Indiana Tech in 2013. July 2014-October 2016, I was Director of the HIT/HIM Program and piloted the HIT A.S. to CAHIIM accreditation. I developed the Health Information Management Bachelor degree program which launched in the 2015-2016 academic year. I'm very active in the Indiana Tech Sustainability Council.  I'm now Director working onsite at the Fort Wayne campus full-time with the HIT/HIM programs as an Associate Professor and student advisor.
As a member of the professional national and state organizations of the American Health Information Management Association (AHIMA) and the Health Information Management Systems Society (HIMSS), I stay current and contribute to my profession on task forces. 2014-2017 I was an elected member on the Council for Excellence in Education (CEE) of the AHIMA Foundation for Research and Education in HIM and Co-Chaired the Educational Programming Workgroup.  I'm continuing membership on the Educational Programming Workgroup 2018-2020.