Success Stories
A marketing brochure will only go so far in showing you how an Indiana Tech education can prepare you well for a successful career. That's why we work hard to stay in touch with our graduates so we can develop their Success Stories. First and foremost, we are proud of our graduates and we love letting the world know about their outstanding accomplishments. Secondly, there is no one better to illustrate the impact of an Indiana Tech degree than one who has walked across our commencement stage and dived headlong into his or her career.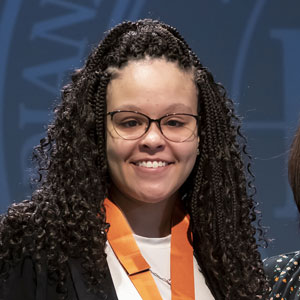 Kayla Bivens
Criminal Justice B.S., 2022
Indiana Tech strives to prepare career-ready graduates by pairing students with real-world learning opportunities that will serve them well when it's time to enter the job market. It proved to be a winning formula for Kayla Bivens, Indiana Tech's 2022 Outstanding Criminal Justice Student of the Year.
While at Tech, Kayla earned an internship with Allen County Community Corrections (ACCC)—an opportunity she turned into a full-time position with ACCC as an assistant case manager.
"In addition to being taught by accessible, supportive professors, I was able to experience—hands on—what careers are like within the field," Kayla said. "I participated in scenario training with the Fort Wayne Police Department, toured the Allen County jail, participated in a mock trial and earned the very important internship with ACCC."
Said professor Dominic Lombardo, lead of Indiana Tech's criminal justice program, "Kayla's story is a perfect example of what can be done when you work hard and take advantage of the possibilities that are presented to you. I am very proud of her, and I wish her great success in her career."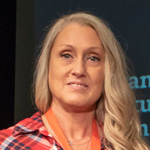 Laurie Seaney
B.S. Criminal Justice-Crime Analysis, 2019
While at Indiana Tech, Laurie Seaney juggled the challenges of being a full-time student, working full time as a waitress and raising two teenage children. Although that's enough to keep most people busy, Laurie was not only able to handle it, she excelled. She graduated in May 2019 with a degree in criminal justice concentrating in crime analysis, and she was named the program's most outstanding graduate for 2019.
Laurie cites the real-world work experience shared by her instructors as the major influence that inspired her to pursue education in criminal justice and crime analysis. As an Indiana Tech graduate, she looks forward to working in victim assistance programs, preferably investigating crimes against children or of human trafficking.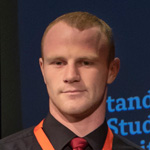 Jacob Weimer
B.S. Criminal Justice, 2019
Named the criminal justice program's outstanding graduate for 2019, Jake Weimer is no stranger to success. As a member of the Indiana Tech wrestling team, he was a 2019 Sooner Athletic Conference runner-up, a National Association Intercollegiate Athletics national qualifier, a three-time NAIA Scholar-Athlete, a two-time Daktronics Scholar-Athlete and a National Wrestling Coaches Association Scholar-Athlete.
Although he found success both on and off the wrestling mat, Jacob stated that his toughest challenge was deciding what he wanted to do with his life. However, he says the professional development he experienced through his relationships with professors Dominic Lombardo and Kim Spielman helped him enter the hiring process—and the workforce—with confidence. Jake's ambition is to become an Indiana Conservation Officer.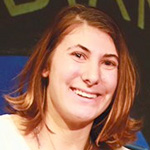 Katelyn Smolucha
B.S. Criminal Justice, 2020
In October, junior criminal justice major Katelyn Smolucha and associate professor of criminal justice, Dr. Tyler Counsil, presented at the Indiana Academy of the Social Sciences (IASS) annual conference in New Albany, Indiana.
The presentation, "Genealogical Trends in Solving Cold Cases: An Investigation into the Merits and Concerns with Cold Case Lead Development," was derived from Smolucha's article, which she wrote over the summer and submitted to the IASS' peer-reviewed journal. It's currently under review for possible publication. The presentation and manuscript explore the pros and cons of ancestry DNA data-basing with direct-to-consumer DNA products to develop new leads in cases where traditional investigative methods have generated no suspects.
Smolucha currently interns at Allen County Corrections in the Case Manager Division and is president of Indiana Tech's Criminal Justice Society. Recently, she completed an internship with Judge Samuel R. Keirns of the Allen County Superior Court.