Pre-Law, B.S.
Students who know that their next step is law school will benefit from Indiana Tech's pre-law degree. The pre-law program at Indiana Tech is designed to prepare undergraduates to perform well on the Law School Admission Test and to prepare for the rigors of law school. Students will take a range of classes that encourage the same skills stressed in law school.
These skills as identified by the American Bar Association include:
Analytic and problem-solving skills
Critical reading abilities
Writing skills
Oral communication and listening abilities
General research skills
Task organization
Management skills
Students will take classes in the areas of humanities, communications, business, and the social sciences to give them the range of knowledge needed to successfully become a lawyer. In these classes students will engage in debate, expository writing, and critical thinking exercises as a necessary component of the coursework.
Above and beyond
Pre-law graduates will receive a pre-law B.S. and an honors diploma as a result of successfully passing the required honors courses. Students will not only have the skills to enter law school, they also will have the credentials that go above and beyond basic pre-law programs to separate them from other applicants.
A Tech success story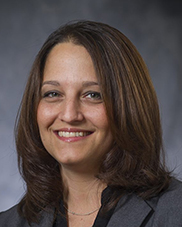 Jennifer Pappalardo
B.S., Pre-Law, 2015
Before establishing her own law firm in Fort Wayne, Jennifer got her start in the pre-law program at Indiana Tech. It was there that she knew she was on the right path.
"The undergrad programs at Indiana Tech are designed for student success," Jennifer said. "The instructors and the administration are of the highest caliber, and the culture within the school is energizing and uplifting."
While working toward her law degree, Jennifer built relationships with professors, administrators and her classmates, and credits those relationships to helping her both personally and professionally.
"My undergrad advisor and I still speak regularly, and his support and guidance have been instrumental in my success," she said.
Jennifer is doing exactly what she hoped after graduating from Indiana Tech: representing clients who have been discriminated against or unfairly targeted because of their socioeconomic status.
Earning this degree